June 10, 2023
Game Show Fans Raise $11,000+ For Child's Play
The event, organized by game show fans, streamed live on Twitch.
Last weekend, game show fans from around the world gathered in Philadelphia, PA and locked themselves in a TV studio. Their aim: recreate 24 of their favorite game shows, with software, buzzers, game material and more. Their goal: raise as much money as possible for Child's Play, a charity dedicated to helping children's hospitals heal through the power of play. This was a milestone event as well—11 years ago, they started this charity event, and barring one year of COVID, this was an annual event. This was the 10th 24-Hour Game Show Marathon, and they met their goal of $5,000, and then smashed it with a total of over $11,000 for a second-straight year.
The organizers of the event should be no stranger to BuzzerBlog readers: three of them are best friends and also work for this website: Bob Hagh, Christian Carrion and Cory Anotado. One of them is the writer of this very article, which will allow him to shift the tense of the article from third-person to first-person. (The fourth, Rich Liebig, is one of my friends from college.) You can read about the history of the 24-Hour Game Show Marathon here, written by another one of the organizers and BuzzerBlog contributor, Christian Carrion. Participants of the Marathon represented three different countries: the United States, Canada and the United Kingdom.
Throughout the event, other game show fans around the world tuned in to our Twitch feed and watched 24 straight hours of game show mayhem, shenanigans, and tomfoolery. They saw our replacement for the Person, Place or Thing bird, our take on Press Your Luck as you can see above, and a tall beardless man sit under a table manning a skateboard as we create cult hit game show Moneybags. All the while, donations kept pouring in until 24 hours was complete.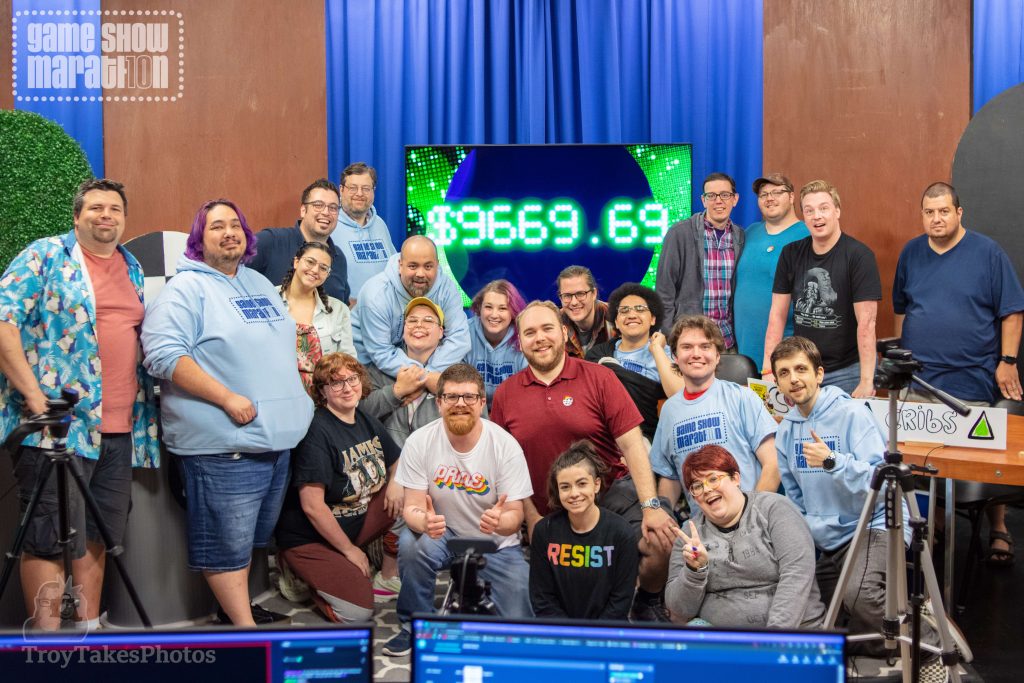 Donations are still being taken if you missed any of the proceedings at GameShowMarathon.com.