March 28, 2023
GSN Starts A Blank Slate with Mario Lopez
The Saved By The Bell star and Access Hollywood host fronts a new GSN show.
GSN's annual upfront presentation painted a rosy picture for the network. According to AdWeek, GSN is not only a top 20 cable network, but has over 275 hours of content on deck for 2023. Part of those 11 straight days of brand-new content that their core audience absolutely gobbles up with wanton abandon will be taken up by a brand new game show: Blank Slate.
Hosted by the eternally young AC Slater himself Mario Lopez, and based on the board game of the same name, GSN sounds like they're doing the thing again where they find a game show people love and make it slightly different. They did it with Family Feud and America Says, The Chase and Master Minds, and now they're kind of doing it with Match Game.
According to Board Game Geek:
Each round in Blank Slate, pick one of the 250+ word cue cards (which have 500+ total cues) and reveal it. Each player then writes the word they think best completes the phrase, trying to exactly match another player's word without giving a single hint.
You know, kind of like…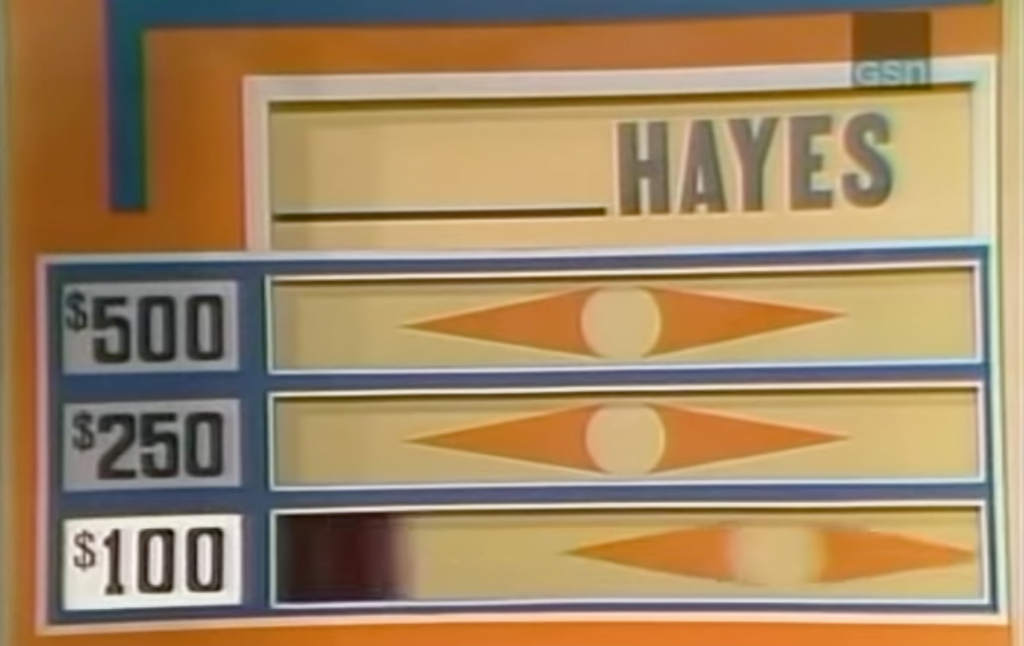 (The $500 answer was First Lady of American Theater Helen Hayes, apparently.)
To be fair to the board game, it was the 2020 Årets Spil Best Adult Game Winner, and reviews suggest an above-average gaming experience. In the game, you're given a two-word phrase, with one of the words blanked out. Fill in the blank with a word in secret, and when everyone's chosen a word, everyone reveals their words. If you match with just one other, you both get 3 points. Matching with multiple players gets each matching player 1 point, while no matches earn no points. First player to 25 points wins.
To also be fair to GSN, other than "this is very much like a game show that already exists and that you've shown on your network already", this seems like a unique and interesting game with very obvious play-along factor. It's not known if they're casting yet or what the top prize will be, but everyone's probably filling in that blank with the requisite GSN top prize of $10,000. Follow up with BuzzerBlog on Twitter or join our Discord Server to get up to the minute updates about Blank Slate or other GSN news in the upcoming weeks.