December 15, 2022
The Web's Biggest Jeopardy! Episode Archive Just Added Barbara Lowe's First Episode
And more are coming soon!
Episodes featuring infamous Jeopardy! five-time champion who went on the show under the alias of Barbara Lowe are starting to appear in the J! Archive, an online compendium of every Jeopardy! episode, including clues, statistics and more. For almost 30 years, these episodes were considered "lost", having never been rerun on Game Show Network, even when other episodes from that time period were being shown.
Thanks to a donation to the National Archives of Game Show History at the Strong National Museum of Play, the J! Archive has been granted access to recordings of those episodes to archive Lowe's unique and legendary 5-day run as undefeated Jeopardy! champion.
According to the Lost Media Wiki, Barbara Lowe's story is mired in controversy. She played the game under an alias to skirt eligibility rules, having appeared on the Jim Lange-fronted game show Bullseye. Her real name to this day is still unknown. She had an over-eager, unreserved, and sometimes combatant to host Alex Trebek, personality behind the podium but she retired an undefeated champion with over $35,000 in winnings. Because of her alias deceit and her eligibility disqualifications, she was not invited to that year's Tournament of Champions.
Not being seen since their original airings, details of Lowe's episodes were mostly second-hand accounts. For years, the only available footage of her run has been the above clip. But now, thanks to a donation to the National Archives of Game Show History, and the Archives' generosity, these episodes can be fully analyzed and archived in the most in-depth database of Jeopardy! episodes ever assembled. Currently, the videos of these episodes are not available for public viewing, and plans for what the museum will do with these episodes, or any other episodes in their collection, are still unknown.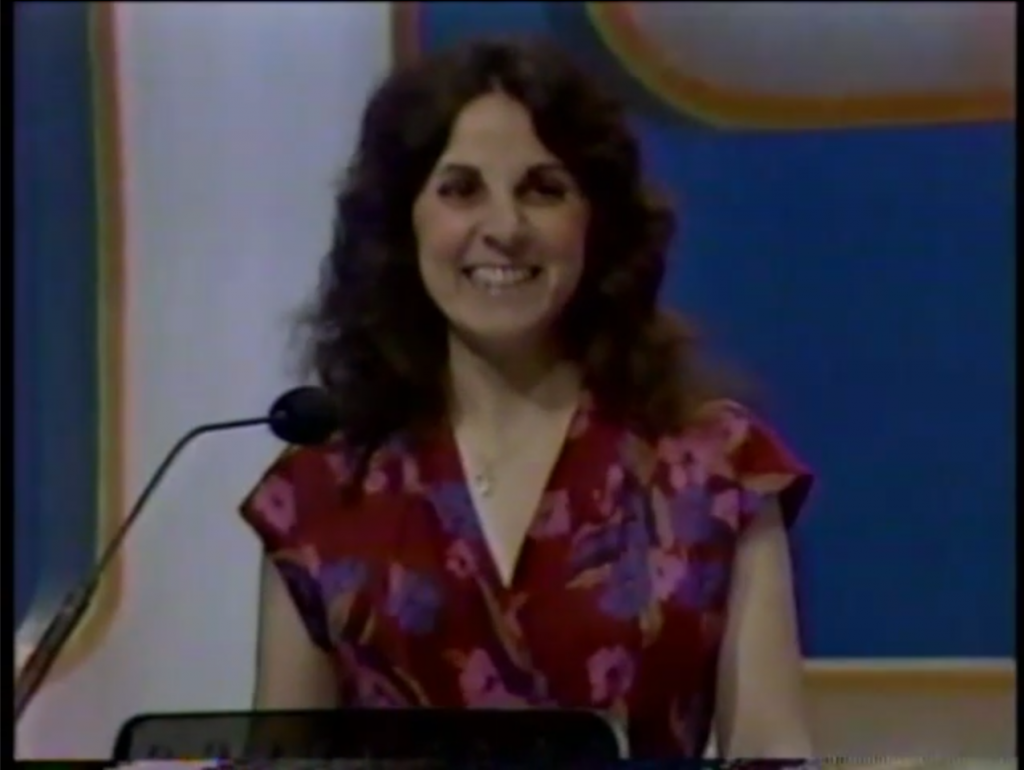 Andy Saunders, Founding Archivist of the J! Archive, said in a statement to Buzzerblog, "We're incredibly grateful to the National Archives of Game Show History for their generous offer of the footage in order to put Barbara's games (and so many others going forward) into J! Archive. This will bring us much closer to completing the entire backlog for the show's history, and it was especially amazing to receive episodes that many thought would be lost forever. There were so many stories of the show's early seasons that I'd only been able to read about second-hand, and it's been so interesting to be able to actually watch how some of them happened—and how some of the accounts have differed from what actually happened."
The other 4 episodes are being analyzed and will be posted soon. Continue to check the J! Archive for the logs of more classic episodes of Jeopardy! coming soon.