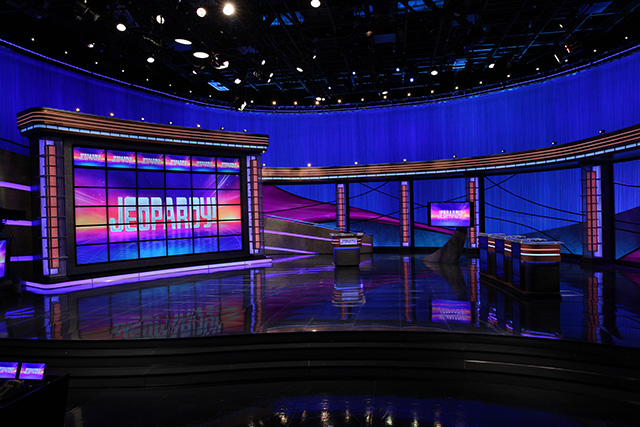 June 11, 2022
Take A Game Show Bootcamp With Drill Sergeants Holzhauer and Rutter
The weekend event takes place in August in Las Vegas.
This is pretty neat. In late August, James Holzhauer and Brad Rutter along with a cadre of game show champions and insiders are putting together a new conference dedicated for aspiring game show fans to hone their skills to live out the dream of being a game show contestant and maybe even a champion of their own. "The toughest part of my game show journey was the 13 years it took me to pass an audition," says James Holzhauer in a press release for the event. "With the knowledge you'll gain at Game Show Boot Camp, you won't be left waiting on the sidelines."
Game show legends like Jeopardy! champion Fritz Holznagel and producer Maggie Speak will lead panels on how to get on and succeed on game shows. A special event is the Titan Throwdown, a special interactive game show stage show with Holzhauer, Rutter and special guests that let conference-goers face off in a trivia challenge for the ages. Also appearing will be a special preview of the National Archives of Game Show History at the Strong National Museum for Play in Rochester, NY. The weekend is in benefit of Project 150, a local non-profit providing free support and services to homeless, displaced and disadvantaged high school students.
The Game Show Boot Camp will be held just off the Las Vegas Strip at the Hampton Inn Tropicana from August 19-21. The Titan Throwdown will take place nearby at The Space in Las Vegas, on Saturday evening, August 20. For more information about the conference or to reserve your spot, head to the Game Show Boot Camp website and tell them BuzzerBlog sent you.