April 1, 2022
GSN Enters NFT Space with Charles Nelson Reilly NFT Collection
Following in the footsteps of game show crypto visionaries like Steve Harvey and Richard Karn, Fremantle bets big on NFTs.
The game show industry has never been one to shy away from burgeoning technologies. From WebTV Interactive's overlays of Wheel of Fortune and Jeopardy, to GameStar+ rolling out blockchain currency to complement their online games, it's refreshing to see what has normally been seen as an older, more traditional entertainment segment embrace new technologies. With the recent announcement that CBS and Fremantle have entered into an agreement with Theta Labs to serve 50th Anniversary Price is Right NFTs, Game Show Network has announced they're releasing 1,024 limited edition NFTs of famed Match Game panelist Charles Nelson Reilly.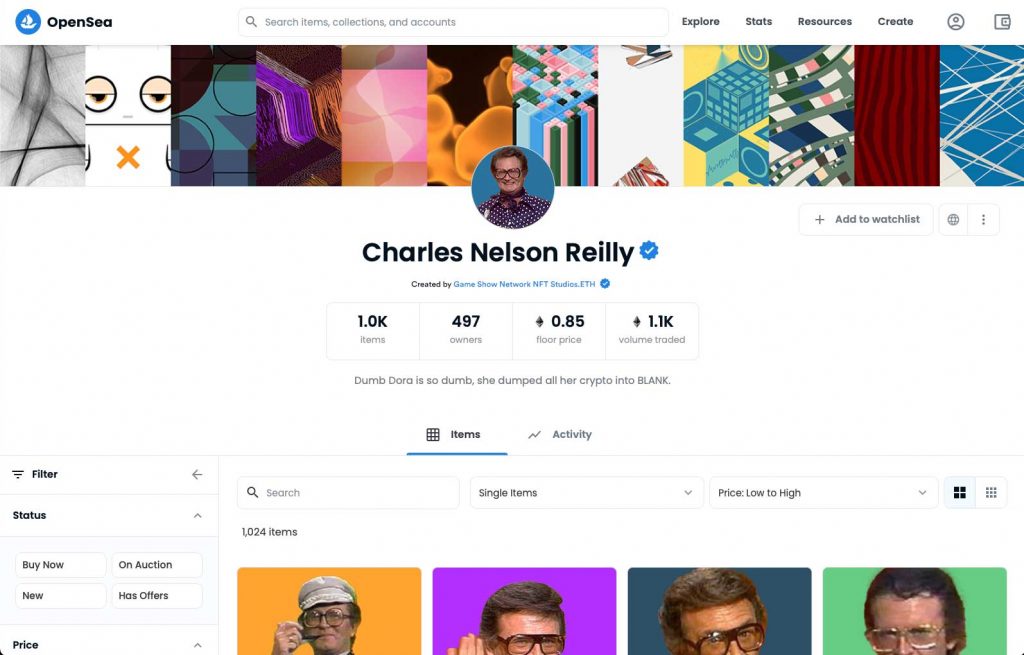 Users will be able to bid on thousands of limited-edition JPGs of the legendary star of stage and screen, with their winnings able to be seen on the etherium blockchain. GSN touts that owners of any of the CNR NFTs will also have access to exclusive experiences, like a graded authentic Match Game card ripped up and stinking of pipe smoke by Reilly, and anyone who spends over 10 ETH on an NFT will be entered to win one of Reilly's famed paisley ascots.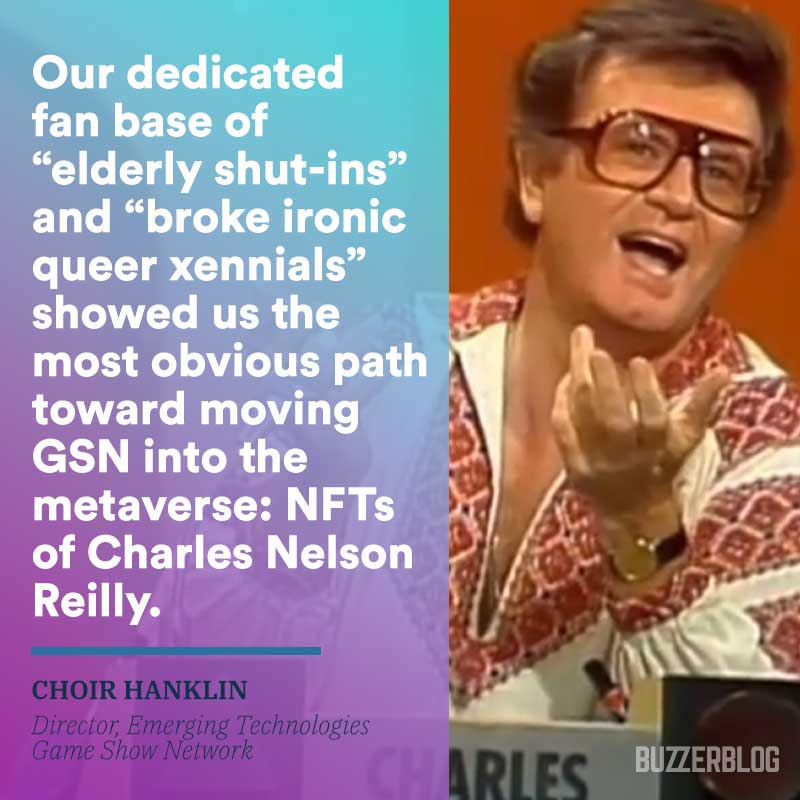 Choir Hanklin, Director, Emerging Technologies at Game Show Network, touts the opportunity as a way to bridge game show fans with brand-new tech. "Our dedicated fan base of "elderly shut-ins" and "broke ironic queer xennials" showed us the most obvious path toward moving GSN into the metaverse: NFTs of Charles Nelson Reilly." Hankin then explained how the blockchain would honor the memory, life and work of Reilly but when asked about how, could provide no answers and instead talked more about how Bored Ape made a hundred million dollars or whatever.
When asked about the intrinsic actual value of owning what is obviously a screenshot of a 50-year old game show, Hanklin abruptly pivoted toward hanging up the phone. When BuzzerBlog went to view the valuable and scarce NFTs, we easily downloaded them and formatted them so you could pretend to have a CNR NFT profile picture on Twitter.