September 2, 2021
Australia Revives "Letters & Numbers" With Celebrities
The popular game of math and anagrams is back Down Under with a celebrity twist.
The Sydney Morning Herald is reporting that Celebrity Letters & Numbers, a primetime comedic version of the cancelled Letters & Numbers, is heading to Australian screens in October.
Fans of game shows and panel shows may think this sounds super familiar, and it is: This show, based on the UK's popular teatime game Countdown, looks like it's following in the footsteps of the UK's popular nighttime comedic spoof 8 Out of 10 Cats Does Countdown.
Just like its UK comedic counterpart, CL&N is fronted by a comedian, actor-comedian Michael Hing, but both co-stars of the show, wordsmith David Astle and mathematician Lily Serna return as the grounding forces of the paper-thin game around the meat of comedic hijinks. TV network SBS hasn't produced new episodes of Letters & Numbers since 2012, but reruns air daily—their most recent airing got 80,000 viewers, making it the 7th most watched show of the day.
It looks like the format is similar to Cats does Countdown: two teams of 2 battle it out, and the winning team gets, according to the article: "One single book from a vintage 1980s encyclopaedia collection, generously gifted by Michael Hing's parents after they cleaned out their garage".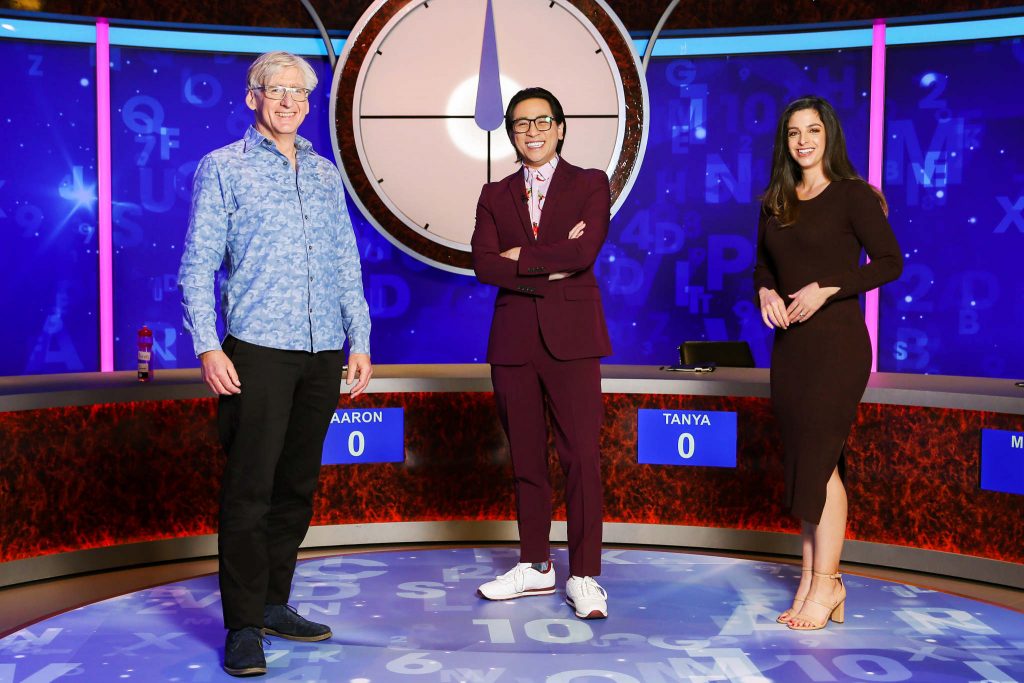 The show was picked up for 2 series of 12 episodes a piece and the first one airs Saturday, October 2 at 7:30 PM AEST on SBS.