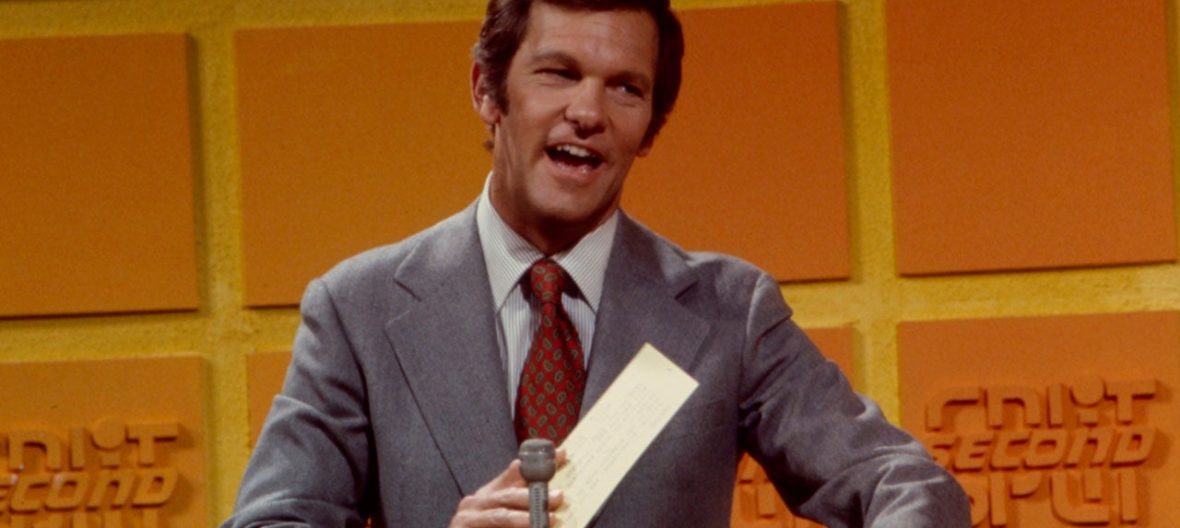 October 23, 2020
Name That Tune Host Tom Kennedy Dies
The ever-present 70s television figure was 93 years old.
On October 7, 2020, James Edward Narz, known professionally as Tom Kennedy, passed away at his home in Oxnard, CA. He was 93.
Brother of fellow game show host Jack Narz, Kennedy made his name in American households as the host of classic game shows Name That Tune, Split Second, Whew!, and Password Plus, as well as a stint on the nighttime version of The Price is Right.
Born on February 26, 1927 in Louisville, KY, a post-high school James Narz moved to Los Angeles to pursue a career in radio. A 1957 job with the Plymouth Motor Company as a commercial announcer launched not just his national career, but a new identity, brought about because big brother Jack was a commercial announcer for Ford. Thus, Tom Kennedy was born.
Other game shows hosted by Kennedy include The Big Game, Dr. IQ, It's Your Bet, Break the Bank, 50 Grand Slam, To Say the Least, Body Language and Wordplay. He was also a talk show host in the early 1970s, and guest-starred on many other television shows including Hollywood Squares, Cannon, and Rowan and Martin's Laugh-In.
Per the New York Times, Mr. Kennedy's wife died in 2011, and his brother, game show host Jack Narz, died in 2008. In addition to his daughter Courtney, he is survived by another daughter, Linda Ann Narz; his son, James Edward Narz Jr.; his sister, Mary Lovett Scully; and a granddaughter.