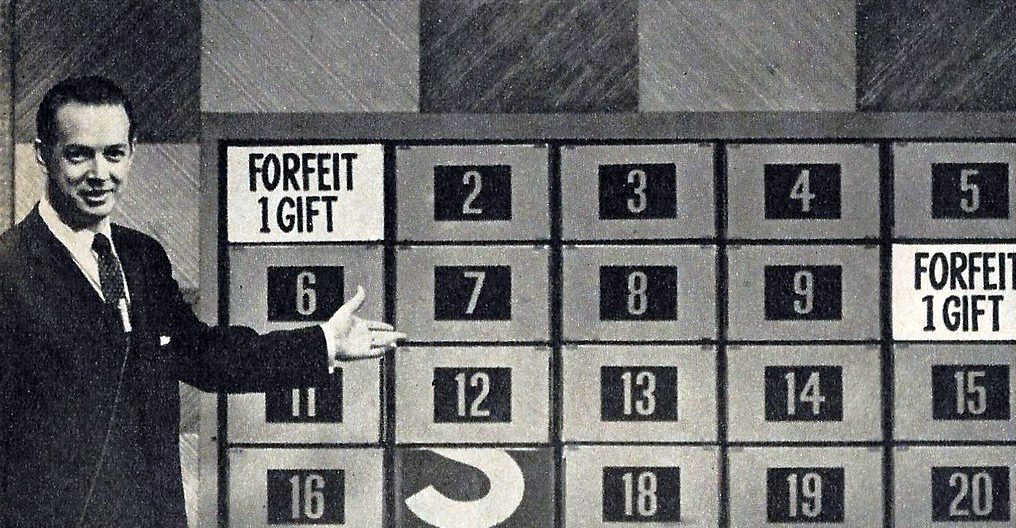 July 2, 2020
Hugh Downs, Broadcaster and "Concentration" Host, Dies
Downs was 99 years old.
Legendary broadcaster Hugh Downs has died at the age of 99.
Downs, whose television and radio career spanned six decades, passed away peacefully at his home in Scottsdale, Arizona.
Although Hugh Downs was known for decades as part of the on-air Today Show Family throughout the sixties, and as a co-host on ABC's 20/20 from 1978 until his retirement in 1999, game show fans may remember him best as the original host of the NBC game show Concentration. From 1958 to 1969 (when announcer and actor Bob Clayton took over), Downs doled out prizes to salt-of-the-earth contestants who could solve the Norm Blumenthal-created rebus puzzles on the iconic mechanical board in studio 6A at Rockefeller Center in New York.
For 19 years, Downs held the Guinness World Record for most hours on network commercial television, a record Regis Philbin surpassed in 2004.
Downs was also one of the few game show hosts to openly support marijuana legalization, a stance he made known on his last 20/20 in 1999.
Downs holds another special place in broadcasting history. He was the announcer on the second iteration of NBC's Tonight Show, and was left alone to fill about 40 minutes of network time when famously mercurial host Jack Paar quit on air in protest of the censoring of a joke Paar had told a week prior.