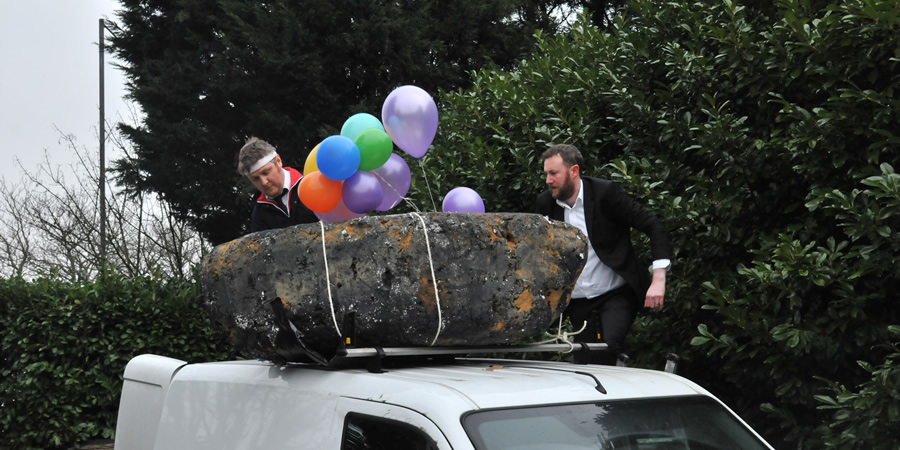 June 16, 2020
The CW Acquires Broadcast Rights to Taskmaster
Dare to defy, indeed—the UK show starts its run in the US starting August 2 at 8 PM.
Coronavirus has thrown a wrench into television production schedules around the world. Jeopardy!'s running out of episodes. NBC's showing The Wall still. The CW can't actually make a Zoom episode of Riverdale as much as they'd like to. So, they're taking a page out of their own playbook—they're importing a couple television series from the UK and having them as first-runs this summer.
The first show of note is Killer Camp, an ITV2 import that's a mix between the ABC reality competition murder mystery Whodunnit? and the Friday the 13th film franchise mixed with a hearty dollop of obnoxious reality show tropes.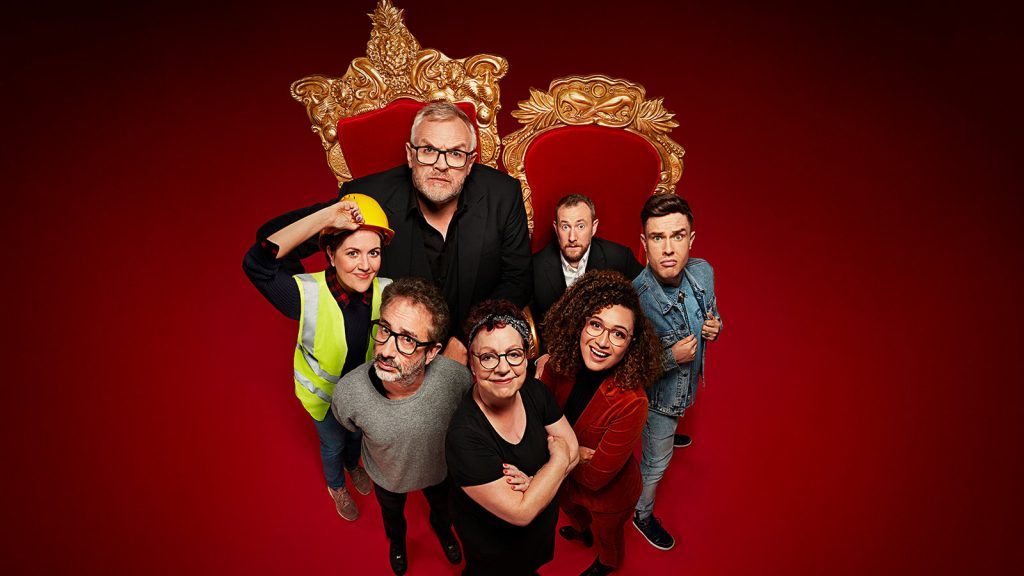 But hang on to your butts because THE CW IS IMPORTING TASKMASTER. Not the Comedy Central version which should've been better in hindsight, but the actual Dave/UKTV/soon-to-be C4 version. Variety today is reporting that both these shows will start in August.
TASKMASTER is an International Emmy and triple BAFTA nominated comedy game show starring comedian and actor Greg Davies in the title role of the all-powerful Taskmaster, who issues simple comedic and bizarre tasks to five regular contestants – usually comedians – with Alex Horne (the show creator) acting as the Taskmaster's assistant. The tasks – usually performed in isolation, but occasionally in teams – are designed to encourage the players to think laterally and creatively. TASKMASTER is from Avalon ("Breeders," "Everything's Gonna Be Okay," "Last Week Tonight With John Oliver," "Catastrophe") with executive producers Alex Horne, Richard Allen-Turner, Rob Aslett, James Taylor, Jon Thoday and Andy Devonshire (who also serves as the series' director) with Hilary Rosen for UKTV.
Not sure what episodes they'll be showing yet but if you haven't seen them on YouTube yet, then you'll see them Sundays at 8 on the same network that showed Crazy Ex-Girlfriend.