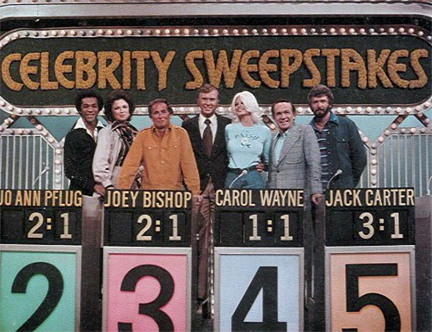 May 28, 2020
#tbt: A Conversation with Jim MacKrell
In a special episode of his podcast, Christian Carrion talks with the actor, broadcaster, and former host of Celebrity Sweepstakes.
---
This is the most recent episode of my podcast, Stranger Than Christian. The premise is simple: I engage in conversation with strangers from all over the world, with no script or prepared material. Every episode features someone different. New episodes are being released regularly.
On this occasion, I had the pleasure of speaking with actor, broadcaster and former game show host Jim MacKrell. We discuss technical difficulties, Celebrity Sweepstakes, drunk and indignant celebrities, getting slapped in the face by Joey Bishop, the disappearance of the master tapes of his most popular series, how to handle Tina Sinatra swearing at you on live TV, how he lucked into his first hosting gig, working with Burt Reynolds, being known as the patron saint of unsold game show pilots, my first interview ever, living with Parkinson's disease, his friendship with Alex Trebek, accidentally throwing away a handwritten script from Woody Allen, and the love of hospitality.
Stranger Than Christian is available on Apple Podcasts, Spotify, TuneIn Radio, Deezer, and at strangerthanchristian.com.