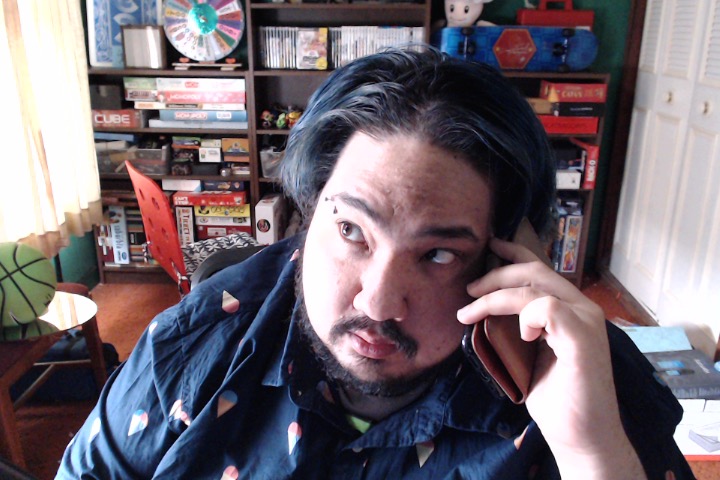 April 1, 2020
BuzzerBlog Inundated With Producers Begging To April Fool's Their Old Shows Into Production
After Press Your Luck's unlikely revival, those in the game show industry just won't stop begging us to write up their old shows.
Two years ago, BuzzerBlog, America's most-read game show news blog, ran a satirical article announcing that ABC would revive beloved cult classic game show Press Your Luck for a 10-episode run. In the article, author Cory Anotado jokingly predicted, "The last player standing will face the Big Board solo to try to Beat the Whammy for a massive cash jackpot."
The overwhelming reaction across the Internet to the news took the notice of Robert Mills, VP of alternative programming at ABC. In an interview with Vulture, he noted:
And then, the game-show website BuzzerBlog did a fake April Fool's article that we had picked up Press Your Luck. There was a big response of people wanting it to be true. I said, "God, I keep hearing the nostalgia for Press Your Luck over and over again. It's just time to do it. Or somebody else is going to do this and I'm going to kick myself."

Rob Mills, "Old-School Game Shows and Live Sitcoms: Inside ABC's Retro Renaissance"
Launching to rave reviews and stellar ratings, Press Your Luck became an unlikely sensation that other game show producers and hosts were keen on capitalizing. Since the news that BuzzerBlog was inadvertently responsible for bringing back a loved game show franchise, the blog's voicemail account has been inundated with requests to write an April Fool's article asking us to revive their shows.
"It's really tiring," editor-in-chief Bob Hagh says. "What's worse is that most of these people live on the West Coast and they don't realize we're based on the East Coast, so we'll get so many drunk calls at 4 AM from Andy Richter asking us to revive Big Fan."
Senior Writer Alex Davis says the BuzzerBlog Twitter DMs is filled with requests to write spoof articles about old game shows in an attempt to bring them back on the airwaves. "Some of the requests are really light-hearted, like when Drew Carey pings me and just asks, 'Hey, do you remember Power of 10? That show was fun, right? April's around the corner, you know.' But if someone could ask Chuck Woolery to stop sending me lewds with a Scrabble question card covering his junk, that'd be great."
BuzzerBlog founder Cory Anotado, who wrote the April Fool's post that sparked Press Your Luck's revival, has control of the BuzzerBlog voicemail account. "I should not have linked it to my phone. Every day, the inbox is filled with people begging us to bring their shows back. Mike Richards, stop calling us. You actually work at Sony. You can bring back Divided your damn self."