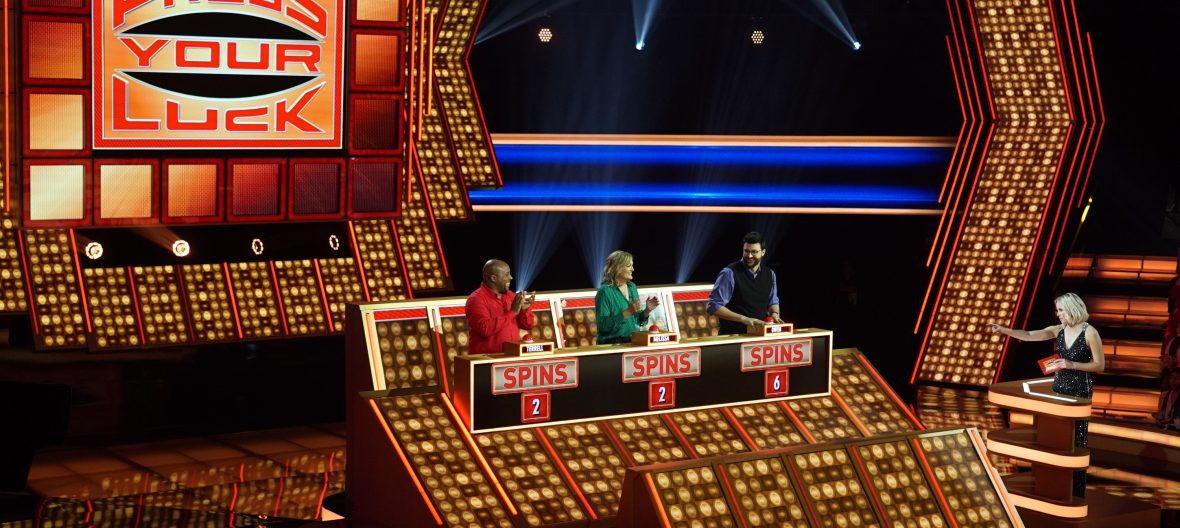 November 20, 2019
ABC's Summer Fun and Games Renewed for 2020
Card Sharks, Press Your Luck, Match Game, To Tell the Truth, The $100,000 Pyramid, and Celebrity Family Feud join Holey Moley next summer.
TVLine reports that ABC's Summer Fun and Games lineup has been renewed for next season. Casting has been ongoing but production companies like to be ready just in case, so having the official word from the network is the thumbs-up to celebrate.
According to TVLine, Celebrity Family Feud and Press Your Luck were the two highest-rated shows in the lineup, with Match Game at the rear, averaging a .56 demo rating in Live+Same Day numbers.
"Summer has become synonymous with ABC's 'Fun & Games' brand," said ABC Entertainment's Rob Mills, SVP of Alternative Series, Specials and Late Night. "To have these shows return is a testament to their strength, and the excitement and fun they bring each week. These are legit star-studded shows that celebrate everything we love about the spirit of competition. Thanks to them and The Bachelorette, we dominated summer and are doubling down on next year."
Under Rob Mills, ABC has cemented its status as the modern kingdom of game shows. Just this week, a special Jeopardy! Greatest of All Time tournament was announced to air for a week in January in primetime on the network. This continues to solidify the network as a friendly outlet for game shows in the 2020s and beyond.
We remind our readers that after we joked about PYL returning as an April fools' prank, the show returned to ABC, just as we said. We at BuzzerBlog hereby officially petition ABC to make us co-executive producers.