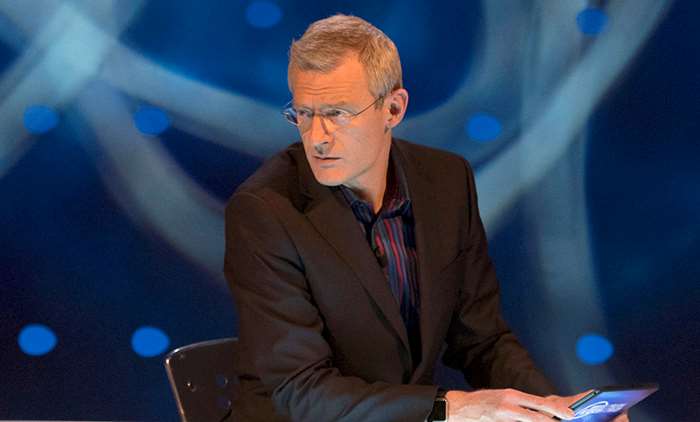 November 11, 2019
ITV to Crown Britain's Best Quizzer on "Quizmaster"
The 90-minute special will be hosted by Eggheads host Jeremy Vine.
ITV's looking for the best quizzer in the United Kingdom this December. Quizmaster will be a 90-minute special in which 15 game show champions and contestants will compete in a trivia marathon to determine who is the best quiz competitor in Britain.
Jeremy Vine, the host of BBC's Eggheads, is fronting the special, which may go to series if viewing numbers look promising. About the show, Vine said: "How clever do you have to be to win a million on Who Wants To Be A Millionaire? Cleverer than a Mastermind champion? Or are the students on University Challenge the brainiest? Well, we decided to find out. And you could have cut the tension in the studio with a knife. This quiz is a Christmas monster!"
This is the first game show for production company Spun Gold, mostly known for their royal documentaries. Quizmaster's executive producer is Sue Allison, possibly best known for being the show runner on ITV's The Chase, an instant classic.