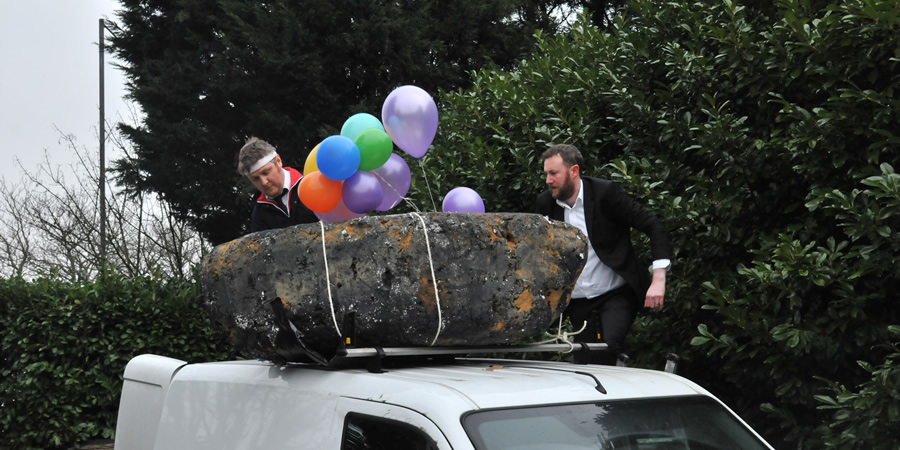 November 11, 2019
America: Stop What You're Doing And Watch Taskmaster on YouTube
The smash UK comedy hit just started a YouTube channel with full episodes, so watch now.
It's no secret I think that Taskmaster is the best television program of the 2010s. I love it so much, I made my own version of the show to raise some money for charity. It's been a rather large pain in the ass to actually show this show to other people, because only one truncated season was made in America and apparently no one really likes Lisa Lampanelli yelling at an unassuming ginger Brit. ¯_(ツ)_/¯
For those who don't know, Taskmaster is a panel show created by comedian Alex Horne and hosted by super-sized stand-up Greg Davies. Every series, five different comedians are given a series of silly tasks that must be completed to the Taskmaster's satisfaction. Tasks range from "Eat as much watermelon in a minute" to "create the biggest mess then clean it all up." With 9 series and a Champion of Champions special in the bag, the show's an instant classic, and is rumored to move from its satellite channel Dave onto a main channel like BBC One or Two, or Channel 4. Its wacky, clever humor have made it an international hit, but watching the show legally in territories where it's not on TV has been a challenge.
But that all changes now as the show has started its own YouTube channel, with the entirety of the first season uploaded for all to watch. I've embedded the first episode in this post, but watch it, share it, and love it, so maybe they'll put more episodes on YouTube. Who would you like to see on a series of Taskmaster? Let us know in the comments.