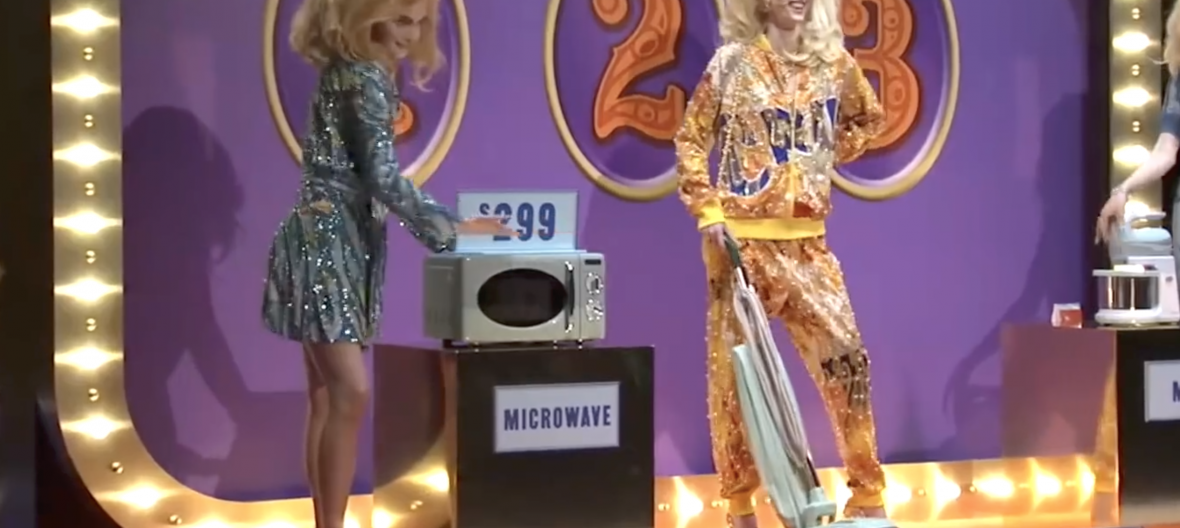 February 26, 2019
Moschino's Winter 2019 Show Was Inspired By The Price is Right
Models on rotating turntables holding price placards—and someone dressed as a TV dinner?!
I'm not the most stylish person in the world, with most of my wardrobe consisting of t-shirts with Plinko chips on them, so I'm not going to knock Moschino for their loud and garish line of Price is Right-inspired clothing from their Fall/Winter 2019/2020 Fashion Show.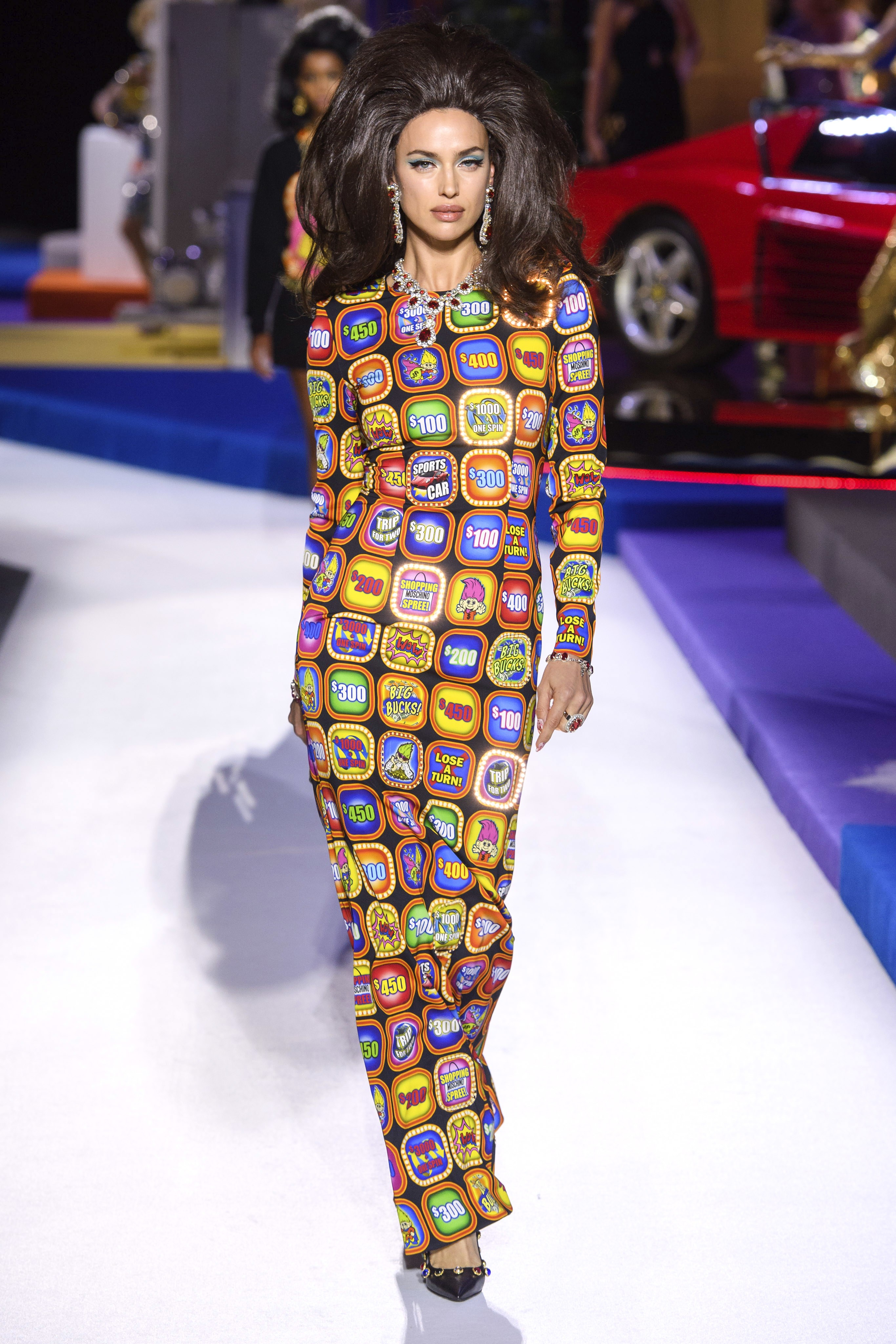 The nods to the Barker-era of Price is Right are evident throughout the 10-minute show. Models pose in front of large art-cards for ski trips, hold up prize cards and stand in front of props that look suspiciously like the numbers from Most Expensive, turntables with prizes everywhere, reflective gold trim, and even a dress that lit up like the Press Your Luck board, as you can see here.
According to The Cut, fashion designer Jeremy Scott was inspired by the game show and its reflection on American consumerism, having dresses constructed from bold advertising prints and handbags shaped like Colgate toothpaste.
And even if I think neckties are unnecessarily invasive and definitely do not make me look any more professional than anything else I wear, I can respect referencing one of the most popular sections of American pop culture to make weird, unwieldy dresses out of.
(And Moschino, if you're listening, I would definitely buy that Press Your Luck handbag for my wife, but only if you get the actual PYL license, because trolls are weird but the Whammy is forever.)