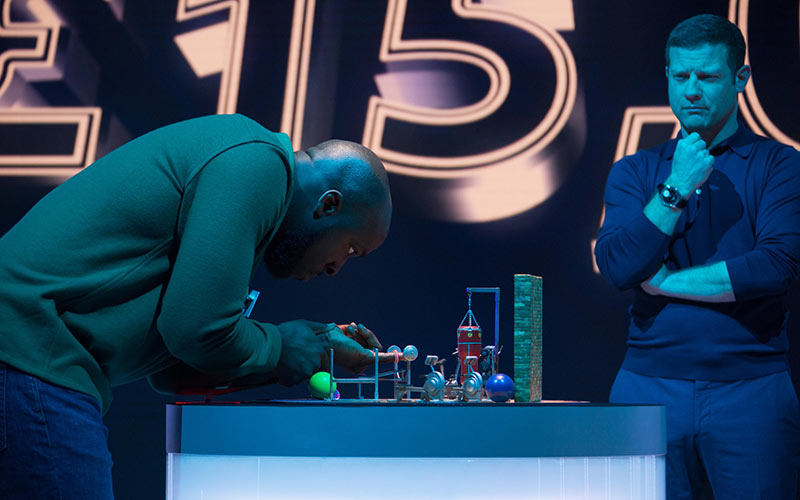 February 12, 2019
NBC Orders Series of UK Game Show Small Fortune
The big-money little-set game show hosted by Dermot O'Leary is coming to NBC.

Reality Blurred is reporting that NBC is picking up the new ITV game show Small Fortune to series. Small Fortune is a game where all the challenges are set in dollhouse-style miniature replica sets. ITV describes the show: "Each game is set in a perfectly miniaturised world, from a shrunk down Stonehenge to a pint-sized Rovers Return. The games are designed so anyone could do them but they're so small there's no room for error. If players can hold their nerve and avoid the slightest mistake they could bank up to £150,000, but fail and it could be all over."
No word on any details about NBC's version, including who's hosting and when casting starts, but from a premiere date of February 2 in the UK to picking up to series 10 days later, we can infer that NBC is very excited and feels very strongly that this could be their next big hit.