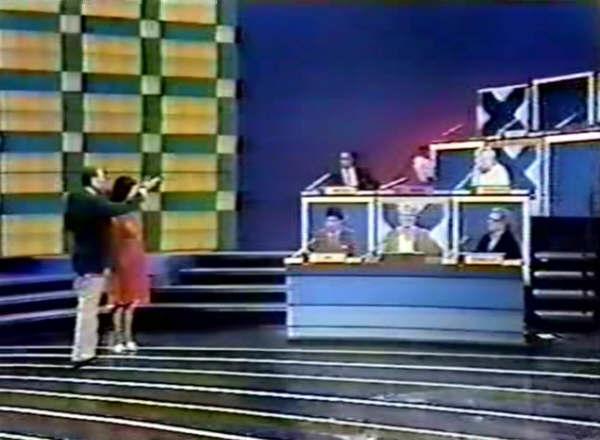 February 1, 2019
Match Game Hollywood Squares Hour Appears on Buzzr
The digital sub-channel has a four-hour marathon of the obscure show scheduled for February 17.
Fremantle Media's Buzzr digital game show sub-net has dug into their archives and has put four episodes of the obscure cult classic the Match Game Hollywood Square Hour on their schedule for February 17.
https://www.facebook.com/buzzerblog/photos/a.383598448492/10156952009303493/?type=3&notif_id=1549041138420079&notif_t=page_post_reaction
The Match Game Hollywood Squares Hour was a very odd mashup of both Match Game and Hollywood Squares formats. Probably best known for its bombastic video wall and upbeat theme (re-used as a car cue on the Price is Right), the show's first half-hour was the Match Game hosted by Gene Rayburn and starred permanent panelist and co-host Jon Bowman of Sha-Na-Na. Three stars joined the panel halfway through the show as the top tier of the Hollywood Squares and Gene and Jon swapped duties. It's weird, friends.
Buzzr's been surprising in their digging up of old pilots and long-unseen shows—the most recent notable acquisition is runs of Alex Trebek's Classic Concentration. We're eager to see what else Buzzr has up its sleeve in 2019. If you don't have Buzzr in your area, you can stream their over-the-air broadcast on their website, as well as on Pluto TV and Stirr.