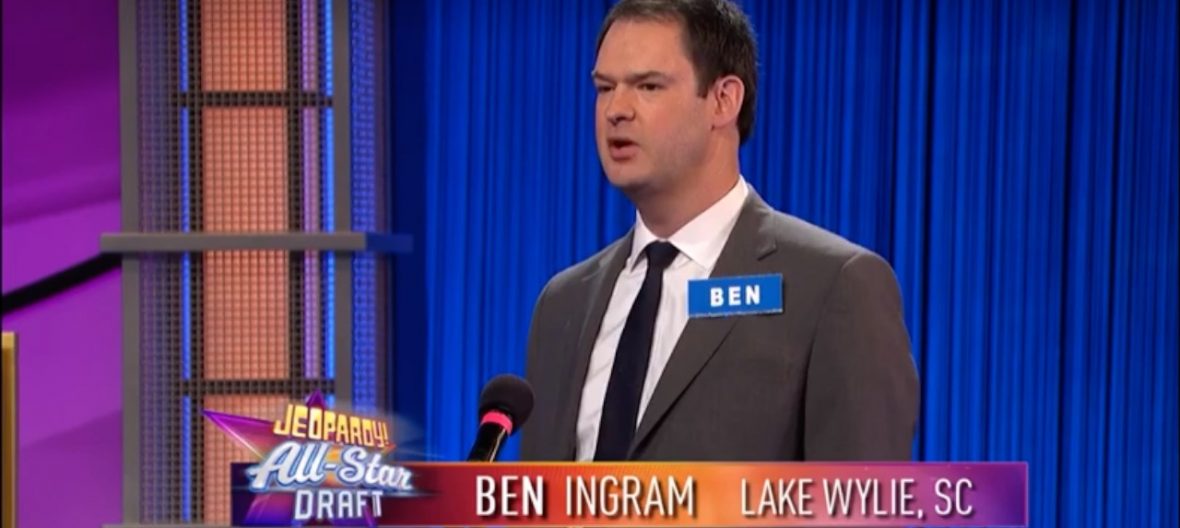 September 22, 2018
Ben Ingram 'Trebek Roll's Everybody
Clearly, the former Jeopardy! ToC winner knows his way around Alex Trebek's resume.
During the Jeopardy! All-Star Tournament team draft, every contestant had a chance to say a few words. Former Tournament of Champions winner Ben Ingram used his intro speech to wink at every game show fan:
In case you missed it, Ben invoked the names of two of Alex Trebek's former hosting gigs: the rebus-puzzle based Classic Concentration and the less-star-studded celebrity affair Battlestars.
Ingram was drafted by team captain Julia Collins. The Jeopardy! All-Star Tournament starts February 2019.