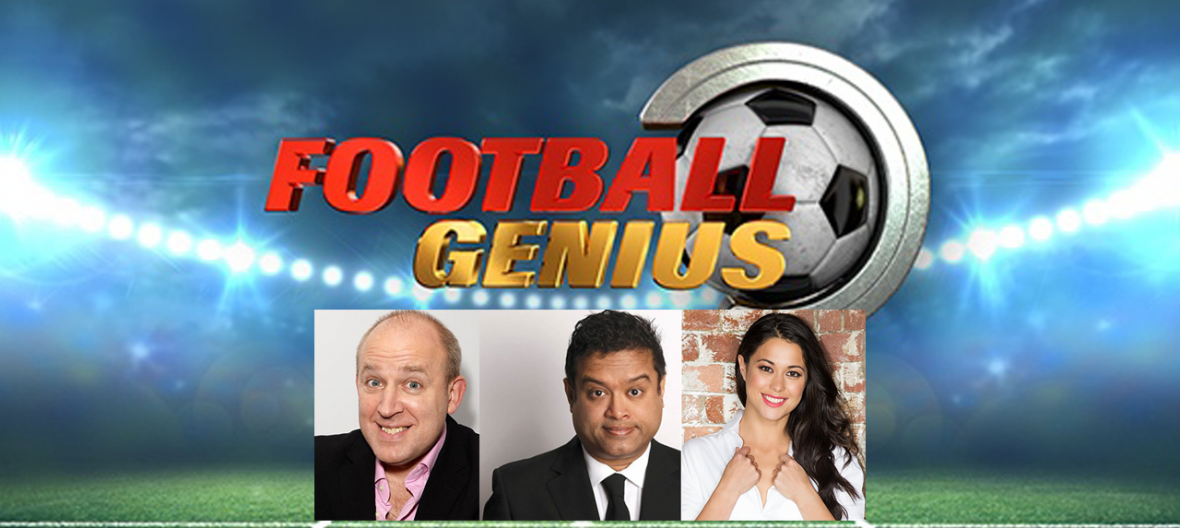 July 6, 2018
ITV Orders New Football-Based Quiz With Tim Vine and Paul Sinha
Football Genius looks to cruise in the wake of England's World Cup successes.
Football Genius, a new quiz show hosted by comedian and Taskmaster alumnus Tim Vine, has been commissioned by ITV. In the game, two teams of fans compete across a virtual soccer field (we're American, sorry) to showcase who knows what about the world's most popular sport.
British field hockey Sam Quek and one of ITV's Chasers Paul Sinha will captain the two teams. Quek was once a contestant on a celebrity version of The Chase who went up against Sinha.
Hat Trick Productions, which you might recognize as the people behind Mock the Week and Have I Got News For You, is producing this new panel show. They're not strangers to the union of sport and panel shows: they were behind the Bradley Walsh-captained Play to the Whistle, hosted by Holly Willoughby. If you'd like to go see this show, because you're in the UK and you like either football or panel shows (or both!), there are tickets available on the Hat Trick Productions website.