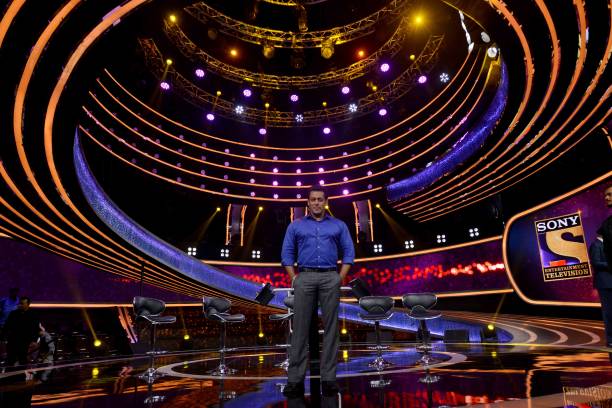 June 5, 2018
Power of 10 Returns in India
After nine years, the polling game show returns in India for a third season.
Power of 10 has been off the airwaves for many years around the world, but the folks at Sony Entertainment Television (India) decided to bring it back with a revamped format, new graphics and music, a flashy new set, and the show's original host. The show is called 10 Ka Dum (Dus Ka Dum) and talks about a third season have been going on for years. Salman Khan, the original host, returns for the revival. This time around, thanks to technology, viewers can play along with the show at home. The leader board of home players are shown throughout the episode. With the second season of 10 Ka Dum focusing primarily on celebrity players, the new season reverts back to bringing on civilian contestants. Throughout the episode, you learn more about each contestant and their backstory.
When Power of 10 premiered in the United States, the show touted a massive $10,000,000 prize. The producers even felt that winning $1,000,000 would be quite the challenge. As it turns out, the very first player walks up and takes CBS for a cool million. If you haven't already, listen to NPR's interview with show producer Vin Rubino in a piece called "When A Game Show Contestant Almost Won Too Much Money" below. It's quite fascinating.
Sure, it was an exciting moment but the realty of winning the top prize seemed futile with risking $900,000 on a 1/11 chance. With a format that seemed outdated according to producers from 10 Ka Dum, they decided to give a face lift to the game. Here are the new rules: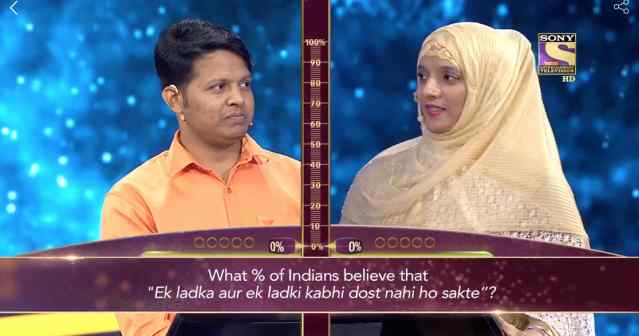 Head-to-Head round: Both contestants play all five knockout questions. If you win the question, you earn money. After five questions, whichever contestant has the money, moves on to Round 2. The other contestant keeps whatever they won. In this round, each player can use a lifeline where they can talk to their family and friends in the studio for 45 seconds.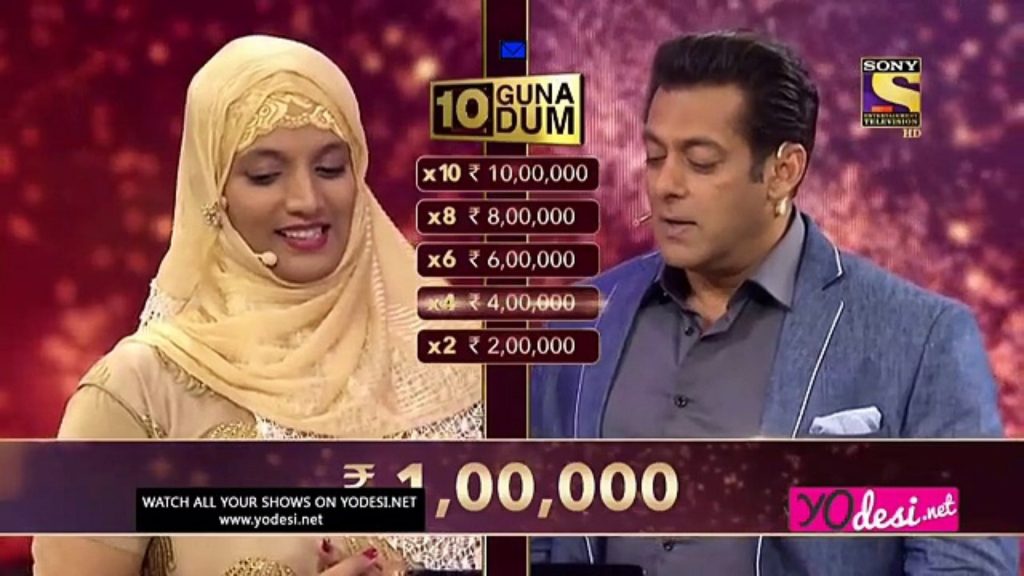 Round 2: The contestant then plays five questions by dialing in a range to each question. The ranges are 50%, 40%, 30%, 20%, and 10%. Based on how many of the five questions the contestant answers correctly, they will multiply their Head-to-Head winnings (2x, 4x, 6x, 8x, or 10x.) The two lifelines in this round include asking for an audience poll on a question and reducing the total graph to a 70% range (instead of 0% to 100%.)
Final Round: The contestant can play one more question with a 10% range. If they get it right, their accumulated winnings from Round 2 are multiplied by 10. If they get it wrong, it's divided by 10. The contestant may choose to walk away after seeing the question.
The possible grand prize on this version is Rs.10,000,000 (a million.) If you're interested in seeing the season premiere, there's a video at this link. We don't know how long it will stay up for, so watch while you can. What do you think of the new rules? Would you like to see Power of 10 return with this new format?