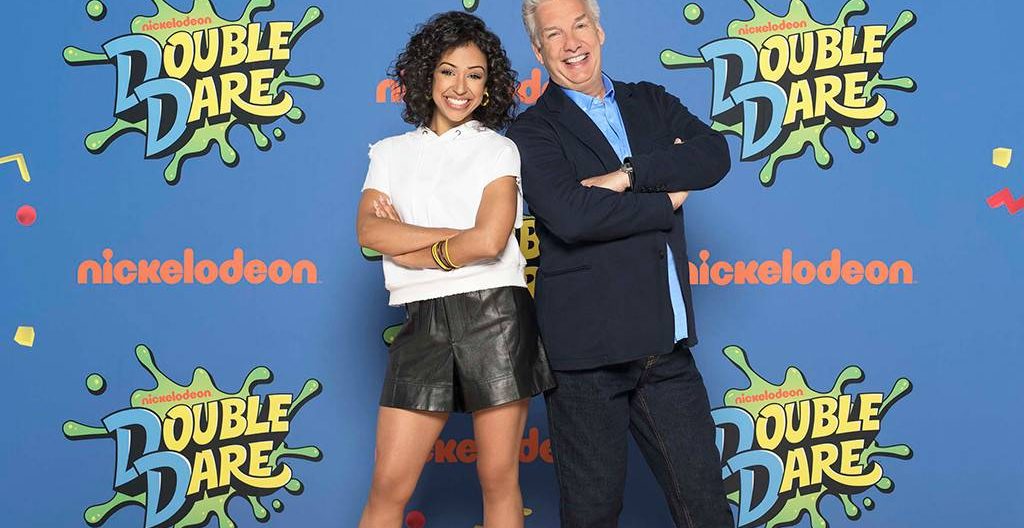 May 22, 2018
Liza Koshy Tapped To Host Nickelodeon Double Dare, Premiere Set for June 25
Marc Summers will be on the show, providing "color commentary" to physical challenges.
Nickelodeon has reported that actress and comedian Liza Koshy will be the new host of the reboot of perennial kids' favorite Double Dare. Former host Marc Summers will be providing color commentary to physical challenges. Both Summers and Koshy will serve as executive producers with Peter Herschko and Josh Silberman.
In a statement, Summers said, "I can't think of many shows like Double Dare that have the ability to bond people together — those who grew up watching the original series can now pass along their love for this game show to today's kids. It's an honor to be a part of this reboot."
Liza Koshy started her career as a Vine celebrity, garnering over five million followers. Her breakout role in mainstream media was as Violet in the Hulu original series Freakish. She is one of the hosts of MTV's Total Request Live.
Double Dare will premiere at 8 PM on Monday, June 25 on Nickelodeon.