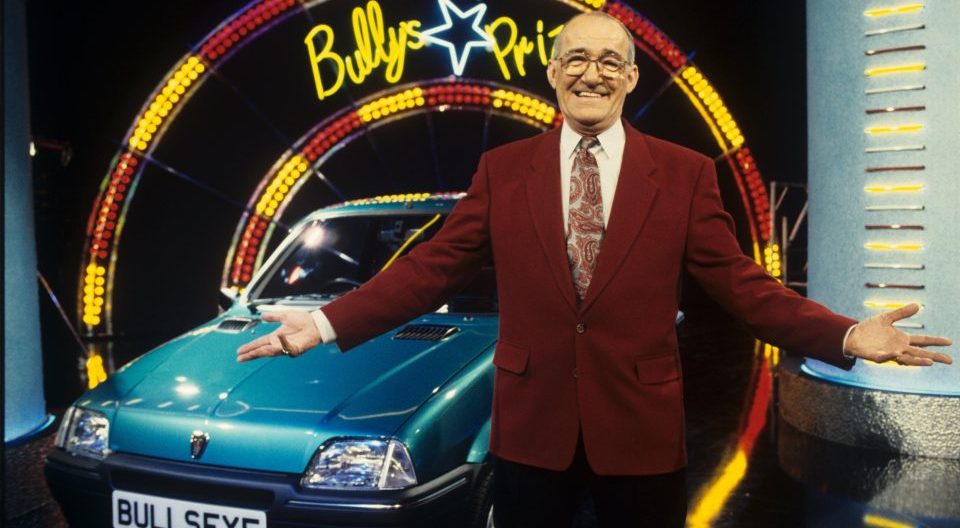 March 14, 2018
UK Comedian and Bullseye Host Jim Bowen Dies at 80
The genial, quick-witted host fronted the darts-themed quiz show for almost two decades.
UK comedian Jim Bowen, best known for hosting the darts-themed quiz show Bullseye, has died at 80.
He started his career as a stand-up comedian in the northern England comedy club circuit in the 1960s, but became a well-known star when he started hosting Bullseye on ITV in 1981.
After 15 years of Bullseye, Bowen took on a DJ role for the BBC, and in 2005, he premiered a stage show about his time on Bullseye called "You Can't Beat a Bit of Bully."
He is survived by his wife.