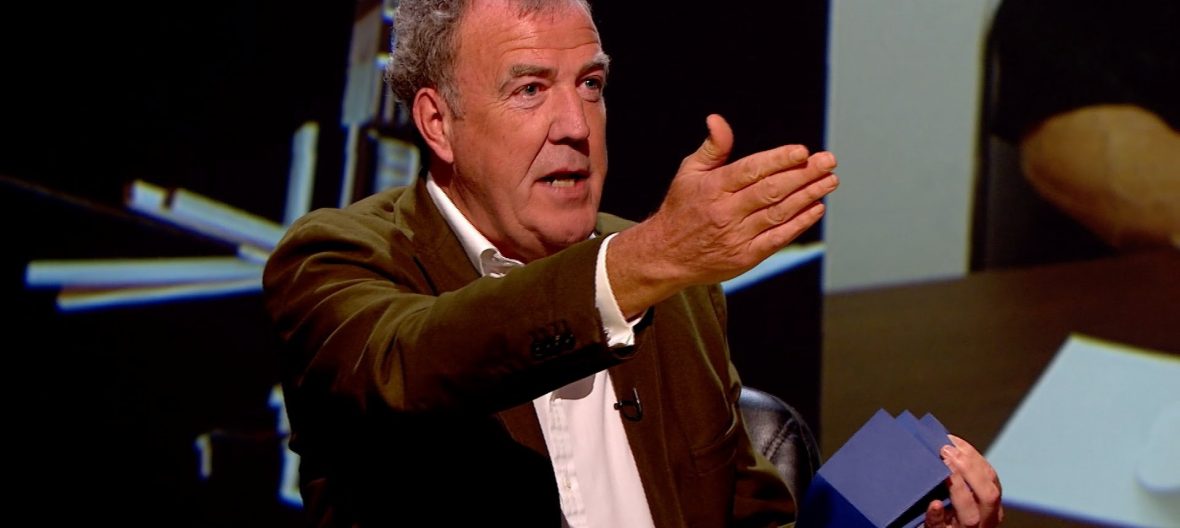 February 12, 2018
Jeremy Clarkson In Talks To Host New Series of UK Who Wants to be a Millionaire
The 57-year old star of Amazon's The Grand Tour is in talks to revive the show for ITV.
Quasi-regular QI panelist and poster child for the term "hangry" Jeremy Clarkson is reportedly in talks to sit in the host's chair for a revived series of Who Wants to be a Millionaire, for ITV.
The international phenomenon got its start in the UK, hosted by radio DJ Chris Tarrant. From there, it swept the globe, spawning localized versions in 160 countries including the United States and Australia, a Disney World attraction and an Academy Award-winning film. In the UK, its 592nd and final episode aired on February 11, 2014.
UK tabloid The Sun reports that "Jeremy is a huge character and the bosses [at ITV] are convinced he is going to come in and really make the show his own." They also report that the revival is reportedly being produced by Stellify Media, who also revived the dating show Blind Date on Channel 5 with host Paul O'Grady.
Jeremy Clarkson is possibly best known as one of the co-presenters of the hit BBC2 motoring show Top Gear, until his dismissal in 2015 when he assaulted one of the show's producers. His co-stars Richard Hammond and James May also left the show and formed their own, similar program on Amazon's Prime Video platform, The Grand Tour. Clarkson is also known for his numerous appearances on panel shows, including Have I Got News For You and QI.
ITV has not made any official announcement about reviving Millionaire.