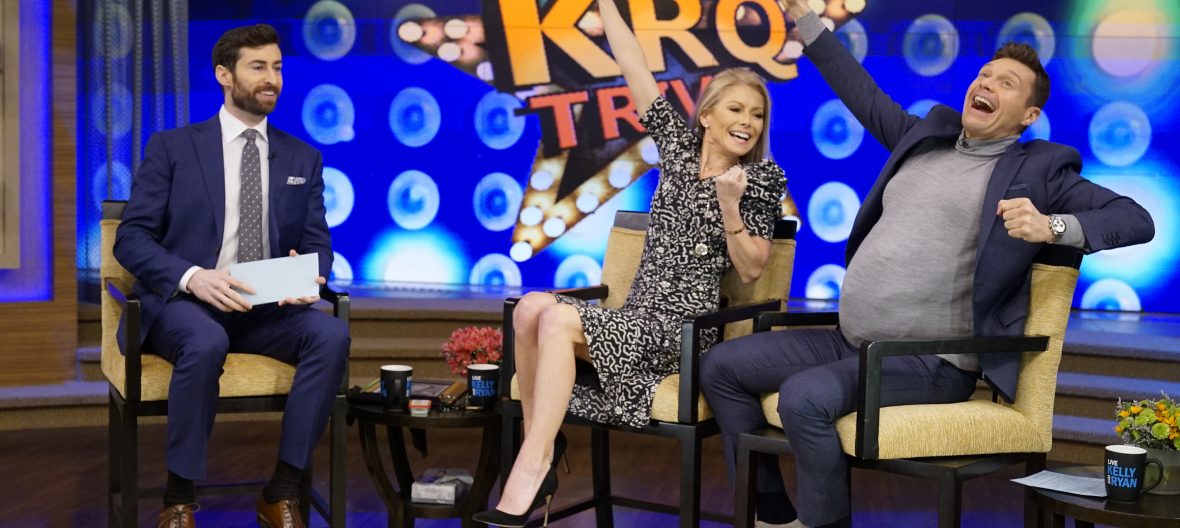 January 31, 2018
HQ's Scott Rogowsky Plays "KRQ Trivia" with Kelly & Ryan
Surprisingly, the game didn't lag or glitch out.
Cementing his status as a pop culture phenomenon, the face of live game show for money app HQ Scott Rogowsky showed up to Live with Kelly & Ryan this morning to play some trivia and talk about the success of the show.  Known as "Quiz Daddy", Rogowsky stopped by Live with Kelly and Ryan this morning to chat with Kelly Ripa and a "fake pregnant" Ryan Seacrest, bringing along with him his own autographed photo of Kelly from years ago.
Later in the interview, Scott tests Kelly and Ryan's trivia prowess in a segment called KRQ Trivia. Watch as Kelly and Ryan get down to the nitty gritty (and as Scott now settles soundly into his catchphrases). Live with Kelly & Ryan is syndicated nationwide. Check your local listings for times.