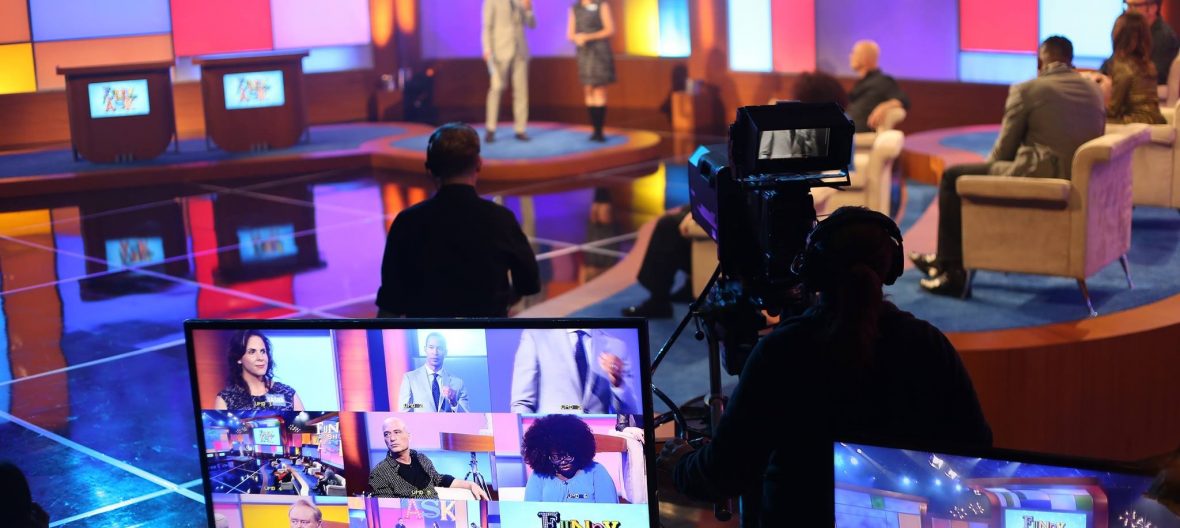 January 10, 2018
Funny You Should Ask Gets 2-Year Renewal
The Byron Allen brain child will produce 520 episodes of quick-fire quips by end of this renewal.
Who's spending their time watching Hollywood Squares Without The Scaffolding? Well, funny you should ask: enough people to have Entertainment Studios renew the show for two more seasons, until the 2020-2021 season. This is on top of the past completed season and the next season that the show was originally commissioned for.
Deadline Hollywood is reporting that "the strip is cleared in 93% of the country including the top three markets: New York, Los Angeles and Chicago."
"Funny You Should Ask is growing rapidly in all key metrics," Allen said. "This comedy game show is perfectly positioned for long-term success." The show is executive produced by Scott Satin.