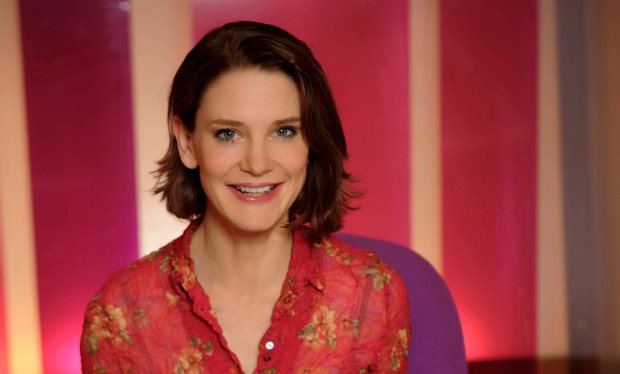 July 2, 2017
WATCH: Susie Dent Celebrates 25 Years On "Countdown"
The famed lexicographer was surprised with a tribute on Thursday's show.
Susie Dent, the charming word expert on the Channel 4 daytime game show Countdown, was paid tribute on the June 29 episode for her quarter-century of service as the word game's resident lexicographer.
Dent, a graduate of Oxford University whose web series Susie Dent's Guide To Swearing (NSFW, obviously) has made a recent splash online, first appeared in Dictionary Corner in 1992 alongside original host Richard Whiteley and vital statistician Carol Vorderman (before her premiere, the role was filled by a rotating cast of lexicographers). Since that initial appearance, Dent, now a mother of two, has gone on to appear on over two thousand additional editions of the show, as well as on its primetime comedic spinoff 8 Out Of 10 Cats Does Countdown, in total becoming the series' longest-served lexicographer. In the past 25 years, Dent has appeared with such celebrity guests as Stephen Fry, Gyles Brandreth, Jeremy Beadle, Taskmaster's Alex Horne, comedian/writer Rich Hall, Clement Freud, Ann Widdecombe, Johnny Vegas, and Jerry Springer.
Take a look at the sweet surprise tribute to Dent from this past Thursday's edition. Countdown airs daily on the UK's Channel 4.
https://www.youtube.com/watch?v=F4FJJv4KUDw