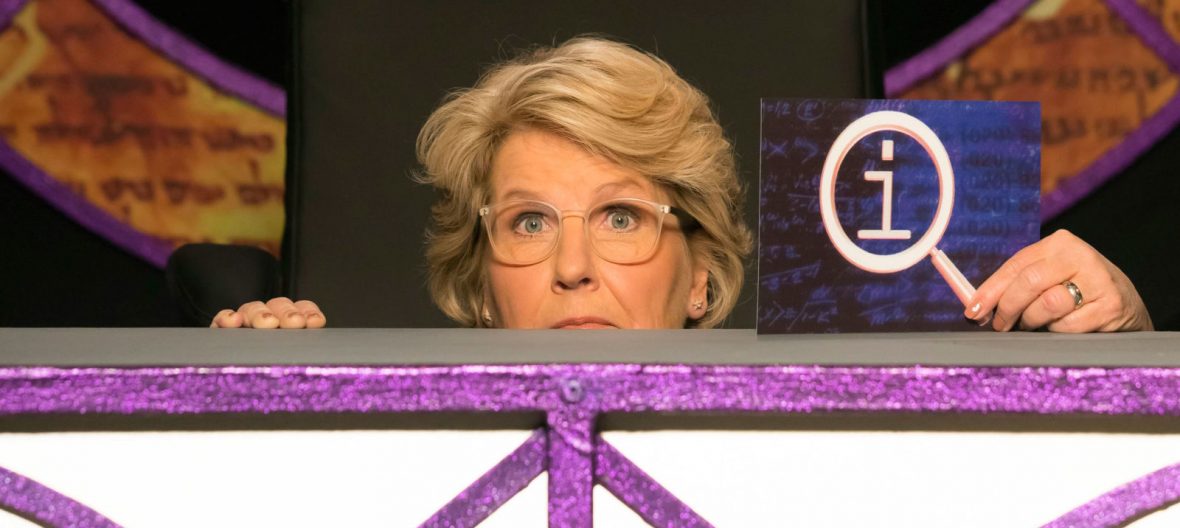 March 8, 2017
The Most Notable Female Game Show Hosts
In honor of International Women's Day, here's a collection of some of the most notable female game show hosts worldwide.
Betty White
Betty White is probably one of the most loved celebrities in America today. She also was the first woman to win the Daytime Emmy for Outstanding Game Show Host, for her work on the totally-mistitled Just Men!. From Password (with husband and host of the show Allen Ludden) to Match Game, the newest revival of To Tell the Truth on ABC, and almost every celebrity spot in between, Betty White is truly the patron saint of game shows.
Anne Robinson
https://www.youtube.com/watch?v=iPeingqbr5c
Anne spend the better part of two decades as a tough, mean British reporter and television news anchor, most notably on BBC's Watchdog. She used her sharp wit and biting humor and became an international phenomenon as both host and villain of the quick-fire quiz The Weakest Link. Anne Robinson completely flipped the script of the genial game show host.
Sandi Toksvig
https://www.youtube.com/watch?v=QnPVjyAAjx8
Sandi Toksvig isn't a stranger to the game show world: she was team captain on Call Mu Bluff, appeared as panelists on Mock the Week, Have I Got News for You, and chaired BBC Radio 4's The News Quiz. Her accolades as host include 1001 Things You Should Know and the 2014 revival of tough quizzer Fifteen to One. Her charming wit and her deep breadth of knowledge made her a perfect host to follow Stephen Fry as the host of QI.
Kris Aquino
https://www.youtube.com/watch?v=V6cSL1LtacU
Love her or hate her, the daughter of Philippine president Corazon Aquino has an unparalleled impact on Filipino media. Besides her accolades as an actress and talk show host, her game show credits include Pilipinas, Game KNB?; Kapamilya, Deal or No Deal; Wheel of Fortune; Pinoy Bingo Night; and the Price is Right, making her one of a select few women who have hosted the iconic pricing game show worldwide.
Meredith Vieira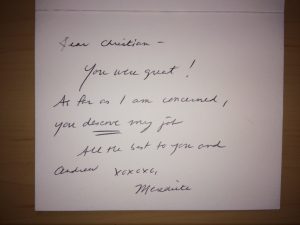 https://www.youtube.com/watch?v=4Hgbe-YN11o
Moving up the ranks of television news, Meredith Vieira made a name for herself as a television personality for ABC's Turning Point and the original moderator for The View. She also took the host's chair from Regis Philbin when Who Wants to be a Millionaire went syndicated. Not only did she host the show for eleven seasons, but she crowned two millionaires: Kevin Smith and Nancy Christy. Did you know that she took the time to write a thank you note to every contestant? Here's a note written to our very own Christian Carrion.
Iva Zanicchi
https://www.youtube.com/watch?v=S4BnBfZ21Ow
Italian pop singer Iva Zanicchi used her powerful voice to climb to the top of the Italian music charts in the 60s and 70s, releasing over 30 albums in a career that spans 4 decades. Her claim to fame in the game show world is a hallmark: she was the first woman, world-wide, to host a version of the Price is Right. OK, Il Prezzo è Gisuto! premiered in 1983, and Zanicchi took over the microphone in 1987, and hosted the show until the year 2000.
Victoria Coren-Mitchell
https://www.youtube.com/watch?v=rzaWpkHQ5JQ
The deep-voiced writer, humorist and professional poker player has fronted the uber-intellectual BBC 4 show Only Connect since its inception in 2008. She's also been a guest on panel shows like QI, Room 101, 8 Out of 10 Cats and Have I Got News For You. According to a blog entry on PokerStars.com, she regularly stays up until 6 AM, smoking, drinking and gambling, presumably after husband David Mitchell turns in at a healthy 8:30 PM.
Summer Sanders
https://www.youtube.com/watch?v=15i9LZKxojQ
As kids, we knew Summer Sanders as the first female host of a Nickelodeon game show, Figure it Out. Before that, she was a commentator for CBS Sports, co-histoing NBA Inside Stuff with Ahmad Rashad, a correspondent for the NBA on NBC, and an commentator for the 1996, 2000, 2002 and 2010 Olympic games. But even before all that, she was an Olympic gold medal swimmer and Olympic record holder. Her latest hosting gig was HLN's short-lived under-remembered Keywords.
Linda de Mol
https://www.youtube.com/watch?v=Gun0QFozWdY
You may not recognize the name, but you definitely recognize the game. Linda de Mol is the sister of television producer and television mogul John de Mol, and she was the host of Miljoenenjacht, which you probably know as the over-saturated phenomenon Deal or No Deal. The game as it originally aired with Linda de Mol was drastically different than we know it now, but Linda de Mol was the host that launched an era of high stakes and low skills.
Brooke Burns
https://www.youtube.com/watch?v=Hvp_cIy0Ne4
The former Baywatch star fronted several game shows, but her most surprising and successful role was as the host of GSN's import of hit UK game show The Chase. The contrast of her with the imposing Beast Mark Labbett provided the show with a unique "beauty and the Beast" vibe that played surprisingly well. Brooke's hosting was honored with a Daytime Emmy nomination for Outstanding Game Show Host in 2016.
Who's your favorite female game show host? Leave a comment below!