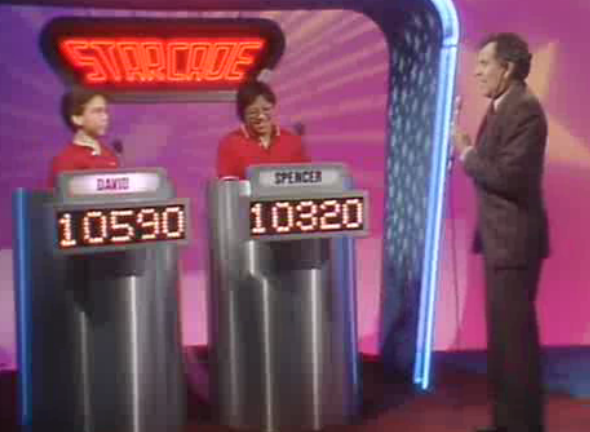 January 10, 2017
Starcade Reboot Potentially In The Works
Shout Factory, known for their nostalgia-laden DVD releases, has the reboot rights.
The ur-Nick Arcade 80s game show Starcade, hosted by Geoff Edwards for most of its run on TBS and syndication, is getting an apparently retro-centric reboot.
"Starcade is a classic game show from the '80s and is pure nostalgic fun. We couldn't be more excited to work with the original show creators to 'retro-boot' Starcade for a new generation of fans," said Shout Factory's founders. "As we continue to actively expand our reach into production and development for new series, movies, unscripted shows and specials, this deal exemplifies the type of content we plan to pursue which taps into the interests and passions of our company's loyal fanbase."
"We're thrilled to be part of this STARCADE revival," said Jim Caruso and Mavis E. Arthur, producers of the original STARCADE series. "We look forward to bringing the show back for all those avid Starcaders who have been waiting for years, as well as a new class of gaming heroes. Game on!"
No word on who's hosting, when casting will start, or what network will air this.
https://www.youtube.com/watch?v=eESdC_MqRbI