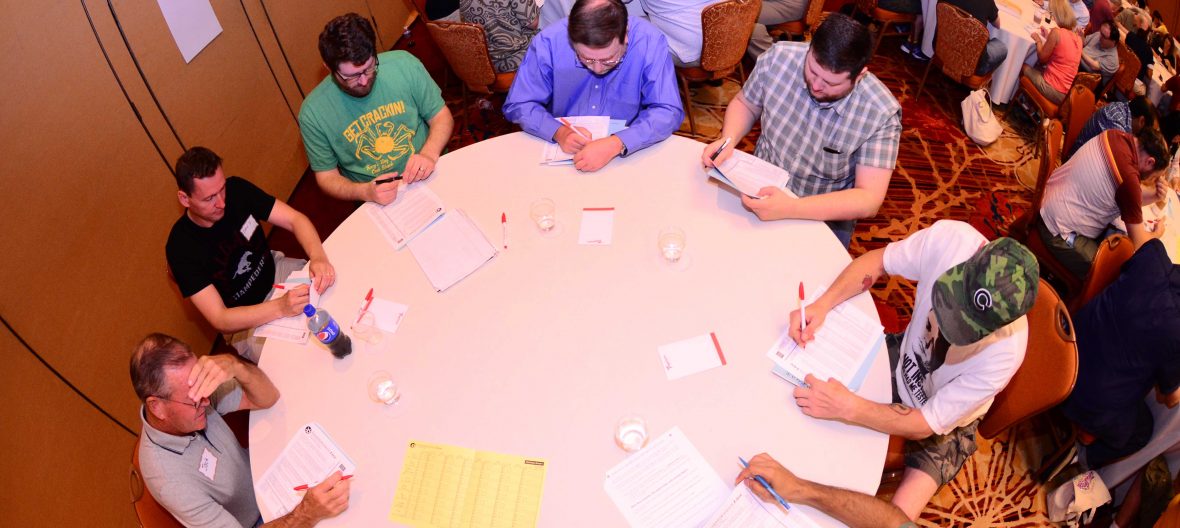 August 10, 2016
Trivia Championship of North America This Weekend
TCONA kicks off its sixth year on August 12.
Trivia lovers unite! And that's exactly what they'll do this weekend at the Tropicana Las Vegas for the Trivia Championships of North America, or TCONA. TCONA is the world's largest annual event featuring team and solo medal events, game show demonstrations and casting sessions, app demonstrations, and just-for-fun innovative trivia-based games of all kinds for players from across Canada, the U.S., Mexico and around the world. TCONA also features discussion panels, casting sessions, seminars on how to get on game shows (and win big) from people who know, presenters of different quizzes from around the world, and more.
Jamie Rosler, Managing Director for Quizzing North America which organizes TOCNA, is excited about this year's events.
"There are so many new events this year, for intense and casual quizzers alike, solo and for teams," Rosler said. "There's an Escape the Room event curated by John Chaneski of NPR's Ask Me Another, an app demo with money prizes from this great new game, FleetWit, and of course Quiz Bowl and the 24-Hour Game Show Marathon West which raises money for the Children's Hospital of L.A."
Rosler also said that they are partnering with the team at Who Wants To Be A Millionaire? to offer a VIP casting session for the season currently taping in Las Vegas, to paid TCONA attendees. Rosler says that if this is your first year at TCONA, it'll feel like you're at a trivia summer camp, as you will have lots of fun and make new friends.
"It's an opportunity to mingle with game show winners, perhaps become a game show winner yourself, and just generally have some smart fun with a Las Vegas sheen," Rosler said. "There is no judgement if you get something wrong, and nothing but high fives when you get something right. Warm people who value knowledge as entertainment, from pop culture to high culture, ready to welcome you into any number of the awesome events we'll have going on."
Online ticket sales are available until Thursday, August 11, the day before TCONA starts. If people want to walk up to the registration desk at The Tropicana, they can purchase one-day or weekend registrations as long as TCONA is still in full swing.
Take a look at some photos from last year's event: