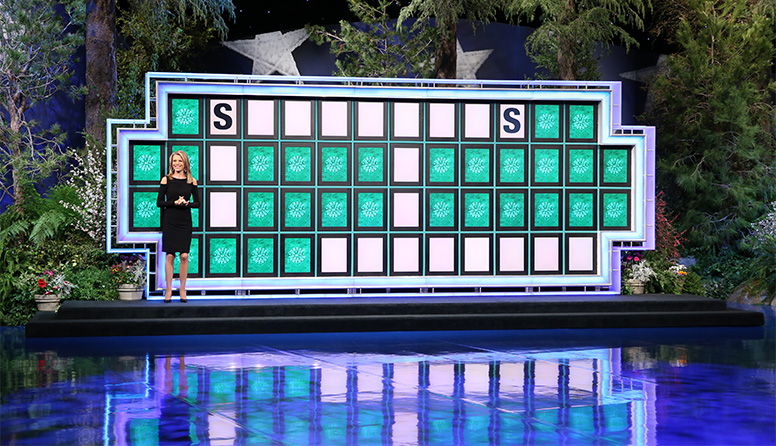 June 6, 2016
Wheel of Fortune Testing Crossword Puzzles
Pat, Give Me One Across.
Wheel of Fortune is trying something very new for the week of June 6. The show will be testing out crossword puzzles during the game. Here's how it will work: At the beginning of the round, contestants will be given a clue instead of a category. Then, they will spin and call letters to reveal related words that will run across and down the puzzleboard, sharing letters along the way.
As a viewer, the show wants you to tell them how you feel about the new puzzles. Go to their site and let them know how often you'd like to see this new round next season: once a week, twice a week or every night. Make sure you tune in this week to see how these new crossword puzzles impact game play.