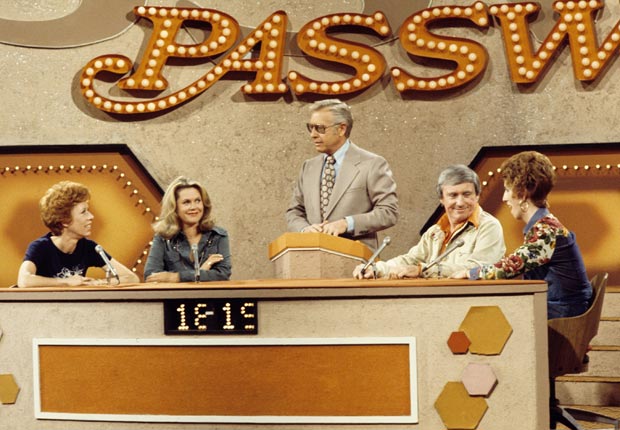 May 14, 2016
EXCLUSIVE: Password Revival May Be Coming To ABC
The classic word game may be prepped to debut on a schedule already packed with game shows.
The good news just keeps rolling in for fans of classic game shows.
Buzzerblog has received word from an anonymous but reputable source that Password, the word association game that has aired in some iteration in almost every decade since its premiere in the early 1960s, is listed as one of ABC's new alternative series on the internal ABC affiliate website.
The news of a potential revival of Password comes on the heels of several announcements from ABC in what has, so far, proven to be a landmark year for the traditional game show genre. Password would join revivals of Match Game, To Tell The Truth, and The $100,000 Pyramid, as well as new seasons of Celebrity Family Feud and 500 Questions, on the ABC summer primetime schedule.
This would be the first appearance of Password on first-run television in this decade. Previously, a revival attempt titled Million Dollar Password and hosted by Regis Philbin aired on CBS for a short time in 2008. Before that, Password Plus and Super Password (both puzzle-oriented augmentations of the classic format) aired on NBC from 1979 to 1982 and 1984 to 1989, respectively. The premiere of an updated Password would also mark 45 years since the premiere of ABC's first take on the classic word game format, which hit the air in 1971 and lasted until 1975.
From 1961 until his death from stomach cancer in 1981, Password and Password Plus were hosted by Allen Ludden, former host of the GE College Bowl quiz series, late husband of the actress Betty White, and arguably the emcee most closely associated with the Password series.
No host, premiere date, or taping/casting information has been announced for Password 2016. We'll have more information here as it reaches us.