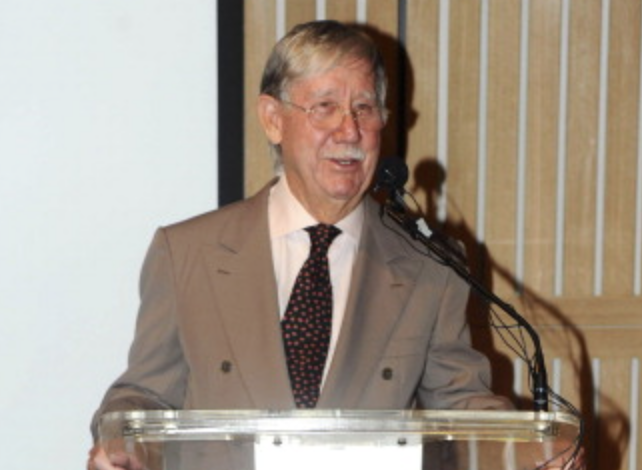 May 8, 2016
Australian Game Show Producer Reg Grundy, 92
The prolific game show producer introduced Australia to Family Feud and the US to Sale of The Century.

Starting his professional media career as a boxing commentator, Reg Grundy is probably best known to the game show community as a producer, Australia's Merv Griffin. His Reg Grundy Organization imported produced hit game shows for the Australian market like The Price is Right, Who Wants to be a Millionaire, Family Feud, Supermarket Sweep and more. In the UK, he produced Going for Gold and Small Talk. In the States, Grundy was responsible for producing the 80s version of Sale of the Century and the hit word game Scrabble.
He is survived by his second wife of 45 years, actress Joy Chambers.
This story is developing.