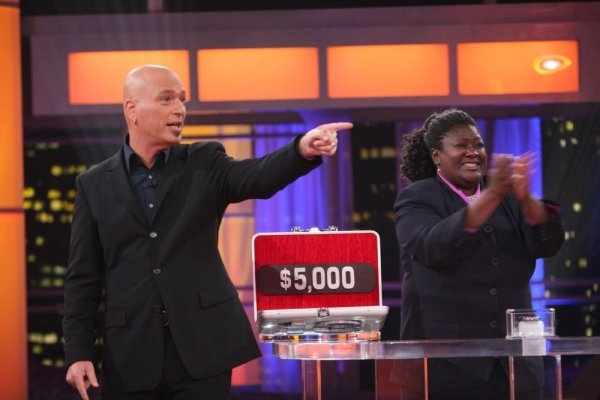 April 1, 2016
Deal or No Deal Returning Late 2016
Open the case!
NBC is bringing back Deal or No Deal for a five episode run this winter to celebrate the show's 11th anniversary. Howie Mandel, The Banker, and the models will return to the show.
"We were getting tired of people asking us when the show would return, " said executive producer Scott St. John. "So I just said, 'Fuck it' and I took out another mortgage just to have a budget for the show. Our top prize will be about $76,000 and a 30-pack of warm Budweiser."
Howie Mandel was excited that he was approached to return as host, and said he really has nothing better to do at this time.
"I have nothing better to do at this time," said Mandel. "I can't wait for strangers to touch me again."
Deal or No Deal will start airing Monday, December 5 at 8pm ET.