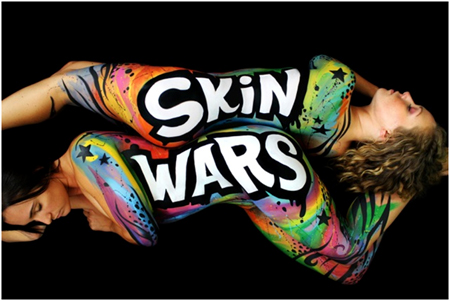 March 8, 2016
Amidst Growing Viewership, GSN Stays The Course
GSN President David Goldhill announces that GSN will be doing "more of the same" with the network's programming.
In an article from Adweek, it sounds like GSN's growing, thanks to shows like Idiotest, Skin Wars and Hellevator.
In a presentation with buyers at New York City's Paley Center, Goldhill praised the network's growth. "Our little niche television network is now a top 30 television network, up from the mid-40s a couple of years ago. We are growing at a very difficult time, [and] we have double-digit growth across all key demos." According to Goldhill, 6 out of every 10 new viewers of GSN last year were under the age of 50. Over the past five years, GSN's median viewer age fell to 59.
New "more of the same" programming includes more skill-based competition shows and shows that challenge both viewers and contestants. Window Warriors will be a new competition series to find the next great window dresser, in time for the Holidays. Winsanity, hosted by Donald Faison of Scrubs, features contestants ranking 10 facts in numerical order, with the audience winning prizes as well.
A glassblowing competition and a mobile app competition are in the pilot phase, as well as a unique crime-solving game called The Investigation. Idiotest is also gearing up for its 3rd season, including a Political spin-off. More information can be found on our Facebook page.