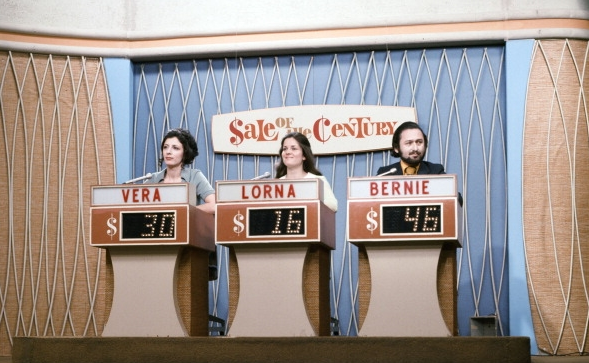 February 23, 2016
WATCH: Sale Of The Century's 1982 Pitch Tape
Nine minutes of footage, including clips of the long-lost 70s series, helped to bring the classic 80s game show to (new) life.
Take a look at a rarity: the original pitch tape for the 1983-1989 version of the NBC game show Sale Of The Century.
Included in this tape, which was used to sell the idea of an eventual revival of the shopping game of the late 60s and early 70s, are clips of the then-new Australian localization of the format. Also of special note is the presence of what is known to be the only extant footage of the original NBC series, hosted first by actor Jack Kelly, then by genial sports broadcaster Joe Garagiola. The format of the clip on this tape comes from the either the last 13 weeks of the NBC series or the syndicated version, both hosted by Garagiola, in which two married couples competed instead of the usual three individual contestants.
This pitch tape was produced in 1982 by Al Howard (of Supermarket Sweep fame) for Reg Grundy Productions, then the license holder of the Sale of the Century format.