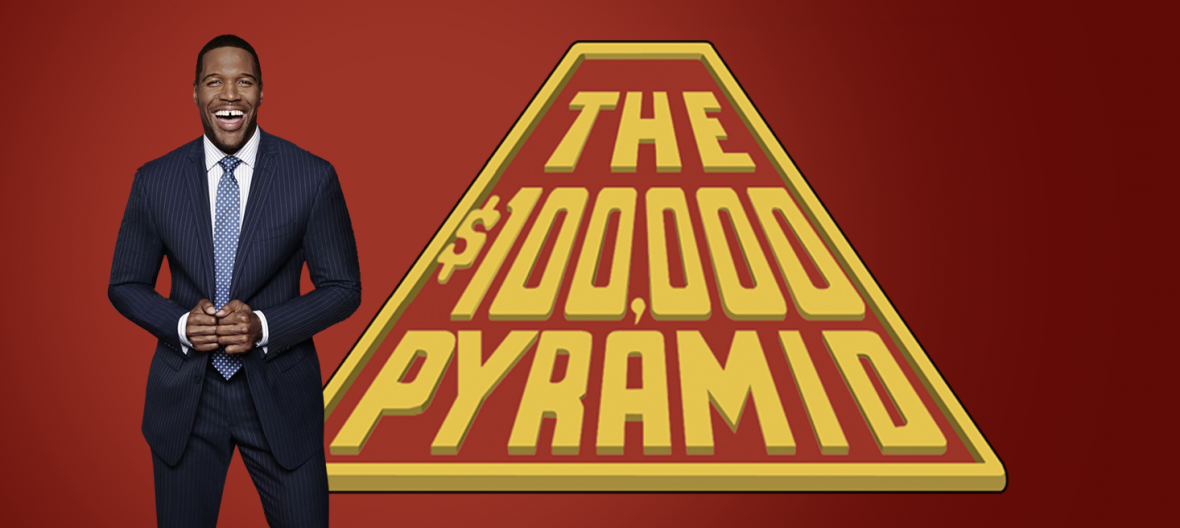 February 18, 2016
ABC's $100,000 Pyramid with Michael Strahan Now Casting
Could you take on the Pyramid and win fat stacks?
The surprise ABC pickup wants YOU to try to climb the Pyramid and win some big money.
The casting directors are currently searching for "the nation's most competitive, upbeat and dynamic personalities" to play the classic game of Pyramid. No word yet on tickets for the audience.
Currently, the site's taking applications: http://www.castingpyramid.com/.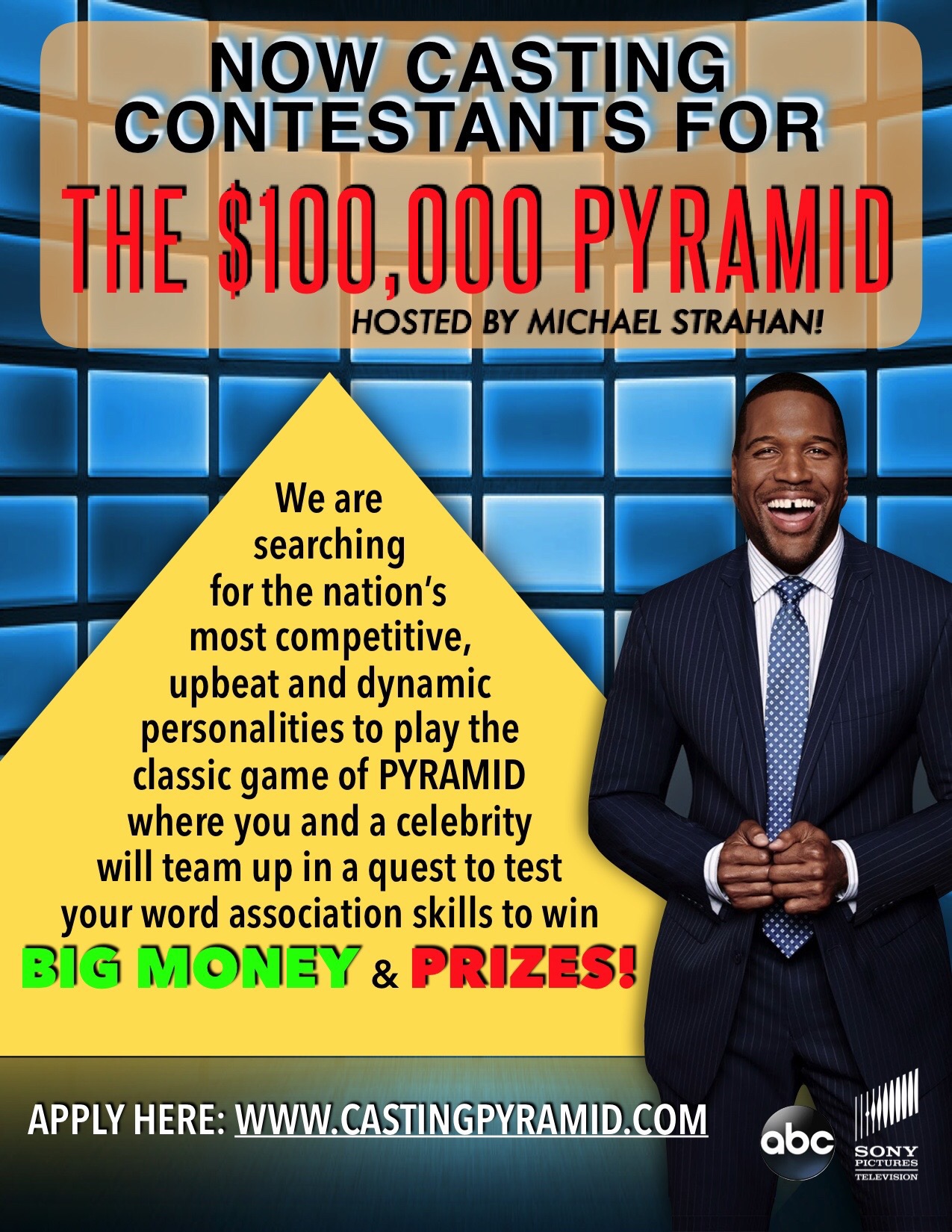 And, if you need some extra pointers on how to get onto a game show, read Buzzerblog's free guide on How To Get On A Game Show, filled with advice from producers, hosts and former contestants, to get the upper edge on what it takes to get on a game show.