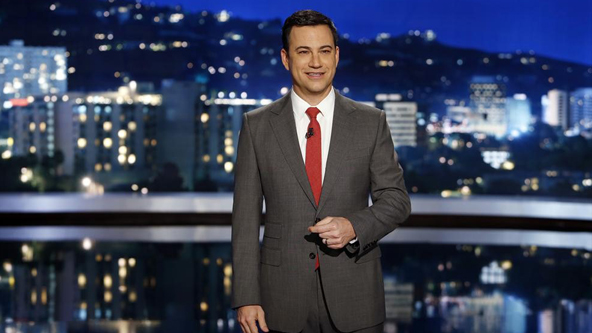 February 9, 2016
Jimmy Kimmel Live! Segment Becomes ABC's Newest Game Show
Celebrities and their super-fans square off in an extended version of "Who Knows…?"
ABC's game show portfolio just keeps growing and growing. Deadline is reporting that a new comedy game show called Big Fan is coming to the network. The half-hour weekly program is based off of the "Who Knows…?" segment from Jimmy Kimmel Live! where a celebrity and a super-fan go head-to-head to see who knows more about the celebrity.
The show will be hosted by Andy Richter, and will feature a celebrity and three of their biggest fans battling it out to see who is the true super-fan. The last fan standing will play against the celebrity in the final round for a chance to win a priceless experience with the celebrity they admire most.
"Night after night, Jimmy Kimmel Live delivers a slew of great comic bits. There were many to choose from, but "Who Knows…?" featuring Katy Perry stood out as one that could be expanded into a really unique comedic game show concept that gives fans at home a chance to be part of the experience," said David Goldberg, Banijay Group President and Banijay Studios North America CEO, who is one of the executive producers of Big Fan.
We'll keep you posted as we await to hear more about the show, but let's face it, ABC is really leading the game show movement and it's great.