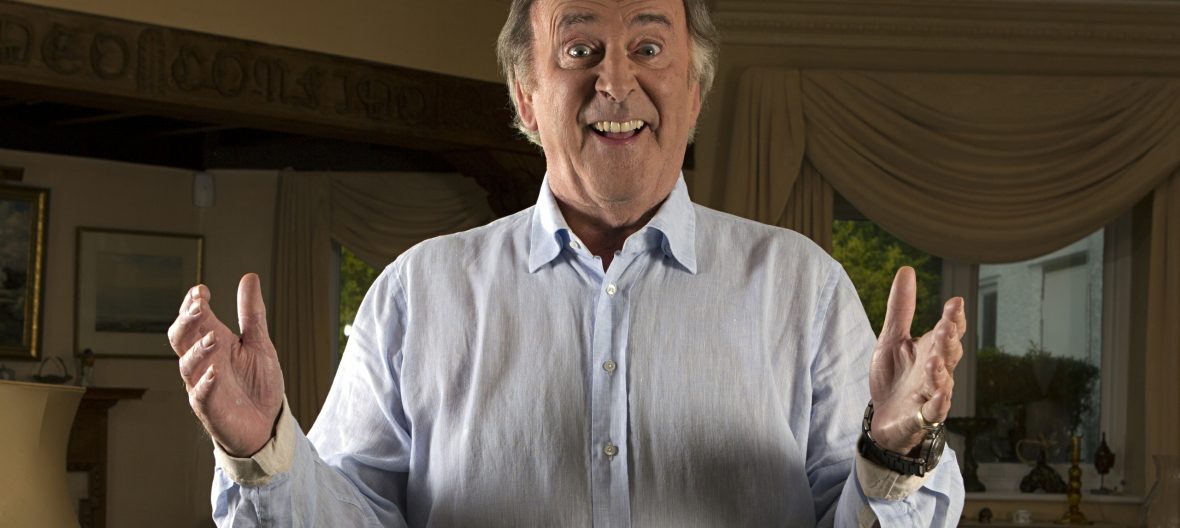 January 31, 2016
Terry Wogan, 77, Dies: British Broadcasting Legend
The Irish-born broadcaster held a long, illustrious career as a radio and television presenter.
Sir Terry Wogan, a national UK treasure in the broadcasting industry, has passed away from a bout with cancer at the age of 77. His career spanned over five decades and was influential in the quiz show genre, hosting the UK's translation of the Mark Goodson-created classic panel game Match Game, as well as appearing on many other panel shows.
Born in Limerick City, Ireland, Wogan started his career as a radio newsreader for Ireland's national broadcaster RTÉ, before moving to being a disk jockey on the radio and the presenter of different TV and radio shows, including the RTÉ quiz show Jackpot. He eventually started working for BBC Radio 2, taking the breakfast show, where his reputation and popularity shot up dramatically. His presenter duties led him to host shows such as Come Dancing, the precursor to today's Dancing with the Stars, the Eurovision Song Contest, and the yearly charity telethon Children In Need.
His contribution to the game show world wide and influential as well. He was the original host of Blankety Blank, which most Americans know as the Match Game. Wogan corralled the wacky stars for 5 years with a deadpan mannerism and a lapel microphone attached to a car antenna.
Not only a star radio and TV presenter, Wogan was a record holder. In 1981, he set the BBC record for the longest successful golf putt ever televised: 33 yards, at the Gleneagles golf course, for a BBC pro-am tournament.
https://www.youtube.com/watch?v=41M9JZWakEA
Wogan's other appearances on game shows include appearances as a panelist on QI to promote Children in Need, a panelist on Would I Lie To You, the host of the aptly-named Wogan's Perfect Recall and as a guest host on Never Mind the Buzzcocks. Stu Mather, producer of the episode, said on Twitter: "Sir Terry's Buzzcocks was one of the best we ever did – no rehearsal, just turned up, tweaked the jokes and completely smashed the show. We only recorded for an hour and it was the only time we had a standing ovation in the studio."
Wogan is survived by his wife, Helen, and his three children, Mark, Katherine and Alan.