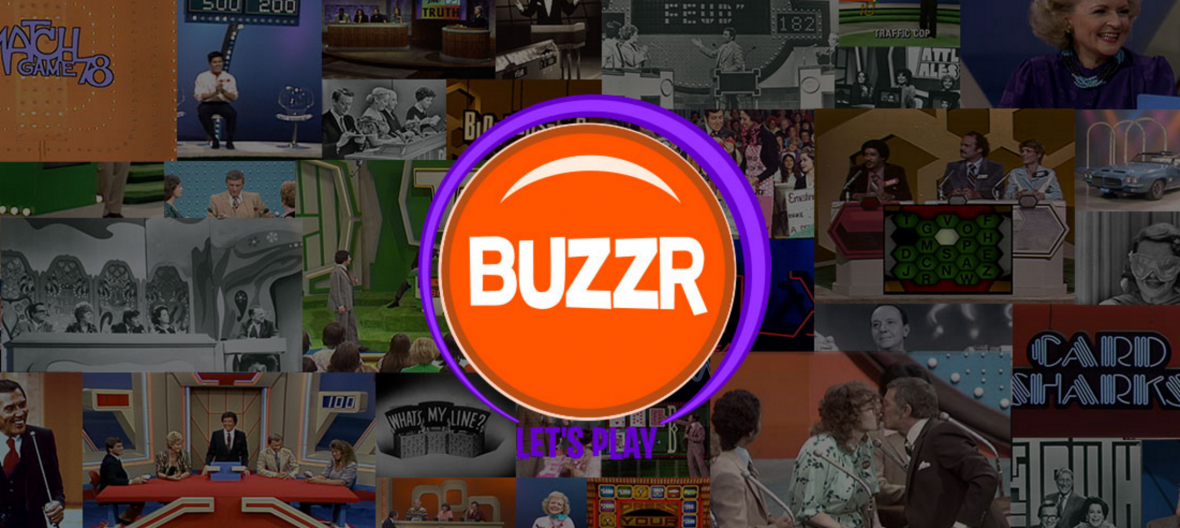 January 21, 2016
Buzzr Now Reaches 60% Of US Households
The digital subchannel has a lot planned to celebrate game shows' 75th year.
Celebrating its half birthday this month, Buzzr, the digital game show subchannel run by Fremantle Media, can now be seen by 60% of US households, according to this article from TVNewsCheck. Ron Garfield, Buzzr's EVP and General Manager, is excited at the growth of the network and it's future. "The enduring popularity of vintage game shows is evident from Buzzr achieving such major milestones in a very short amount of time. We are excited to have expanded the network so rapidly and are fortunate to have a phenomenal group of broadcast and station partners. We have worked together to build Buzzr into a place where a truly multigenerational audience can come together for a fun, entertaining and nostalgic trip through some of the best game shows ever made."
In spite of a small yet annoyingly vocal subset of online game show fans who incessantly complain that a small digital subnetwork is rerunning episodes too fast even though there are literally hundreds of other television networks to watch, as well as other hobbies to partake in, including reading books and getting off the Internet once in a while to spend time with loved ones, Buzzr has planned a lot of fan-friendly programming events for 2016.
The first game show broadcast on a licensed television network was Truth or Consequences, airing 75 years ago, in 1941. To celebrate, Buzzr is planning many different bits of special programming to celebrate the long and storied history of the televised game show (that falls under the licensing of Fremantle Media). Buzzr has plans to continue to show more/different episodes of their regular weekly programming from Fremantle's vaults, and are planning special marathons for Super Bowl Sunday and a special March Madness event where viewers are invited to vote on their favorite game show hosts, bracket style.
All in all, Buzzr has had a stellar few months for what is possibly one of the most-niche digital subchannels running through the airwaves today, and the direction the station is taking is promising. As long as the network continues to embrace their game show history and as long as the poor person who runs their Facebook page gets a massive, generous raise because he or she has deal with the incoherent ramblings of the miserable pissants who obviously lost their remotes and also can't get up to change the channel because why else wouldn't they just stop watching something, the channel will be in a good place in the next six months and years to come.
Oh, and if you're reading this, Buzzr, please come to Baltimore City. Papa needs some Card Sharks.