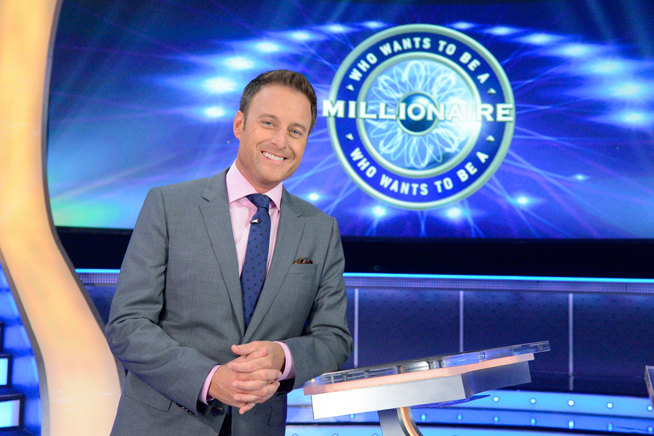 January 19, 2016
Millionaire Renewed For Another Season; Chris Harrison Returns
The quizzer lives for another season.
Deadline Hollywood is reporting that who wants to be a millionaire? has been renewed for another season.
Disney/ABC Television has announced today at NATPE's confab that both Live with Kelly and Michael and Millionaire have been renewed by ABC Owned and Operated Stations for 2016-2017 (except for WLS in Chicago). This will be Millionaire's 15th season in syndication, and host Chris Harrison's second year, which marks him as the second-longest tenured host in syndie Millionaire's history. James Rowley will continue to serve as executive producer.
Continually ranking on the bottom of the syndicated game show ratings, it's a pleasant surprise to see Millionaire coming back for another season. Discussing what the show needs to surge in the ratings is a completely different discussion for a different article, but it's nice to see a daytime quizzer still on the air in the US.
Commenting on both the renewals of Live and Millionaire, Janice Marinelli, president, Disney/ABC Home Entertainment and Television Distribution said, "We are exceptionally proud of LIVE's unparalleled success and are thrilled to extend our highly valued partnership with the ABC Owned Stations for many more years to come. We are also very pleased to extend our relationship with their strong stations on Millionaire, which continues to resonate with viewers across the country."