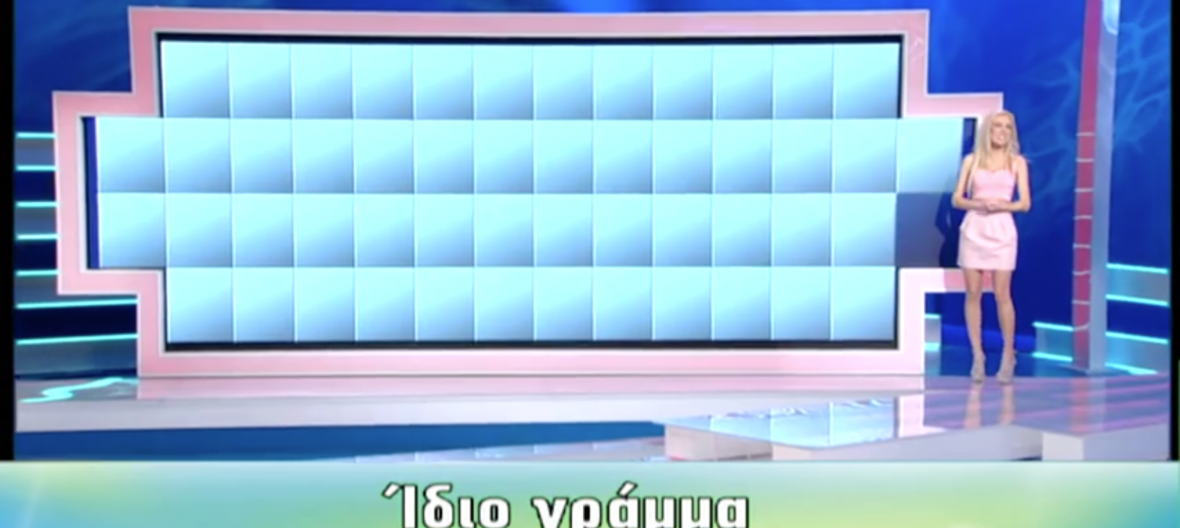 January 8, 2016
Greek Wheel of Fortune Loads Up Letter Board
I'd like to buy an eta.
On a recent episode of Greece's Wheel of Fortune, this monster of a puzzle came up, with the category of Same Letter.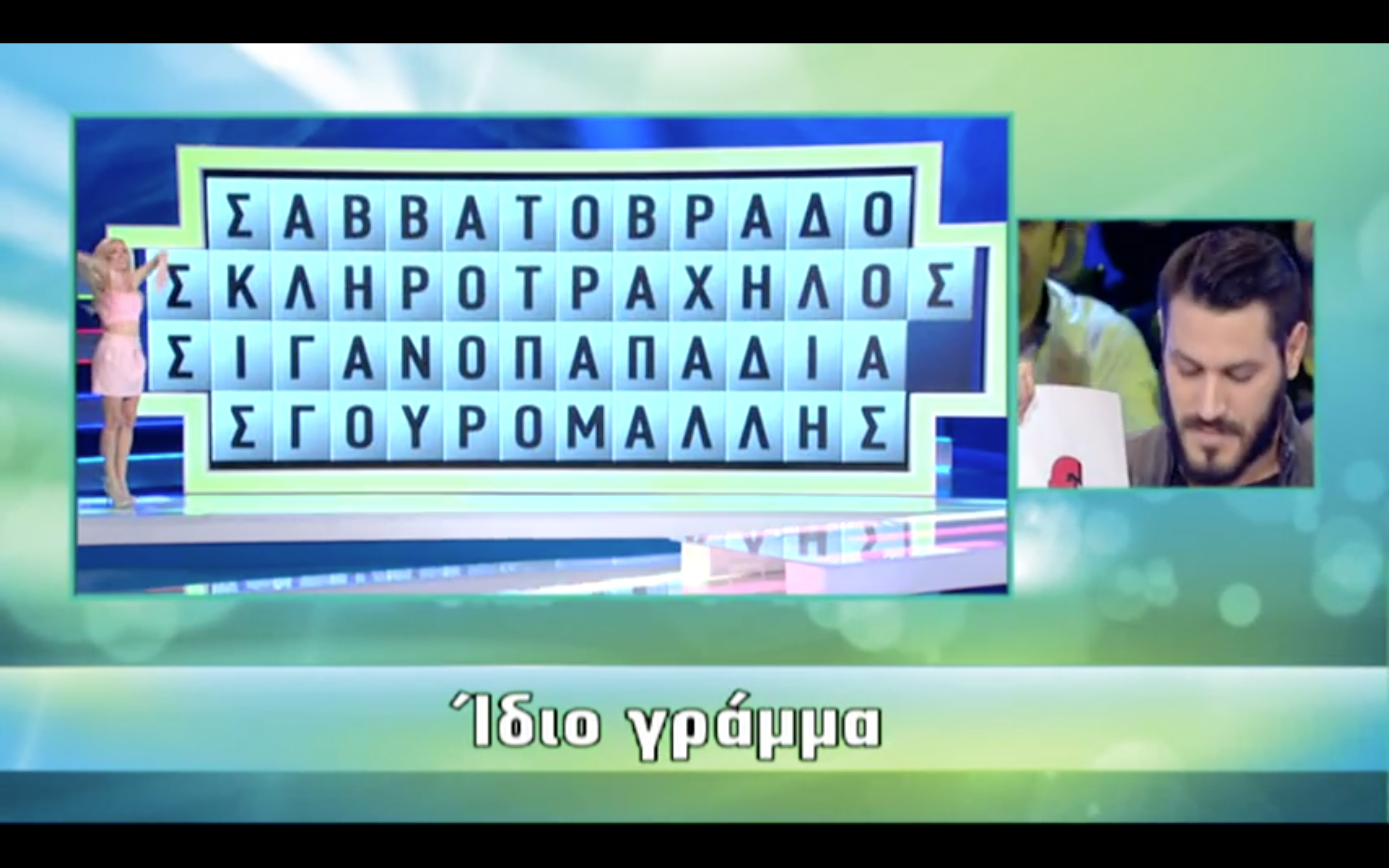 According to my friend and awesome rapper Vas, the lines loosely translate as:
Saturday Night
[unknown] Hard Hard-Heeled
Calm Priest's Wife Sneaky Woman
Curly Hair
Yeah, OK. So strange. If we get a better translation, we'll share it with you.
EDIT: I managed to bother my friend Eleni and also her mother apparently and we've updated the puzzle. From what we can gather, it's not particularly a phrase, but four separate words? We'll continue to do some figuring.