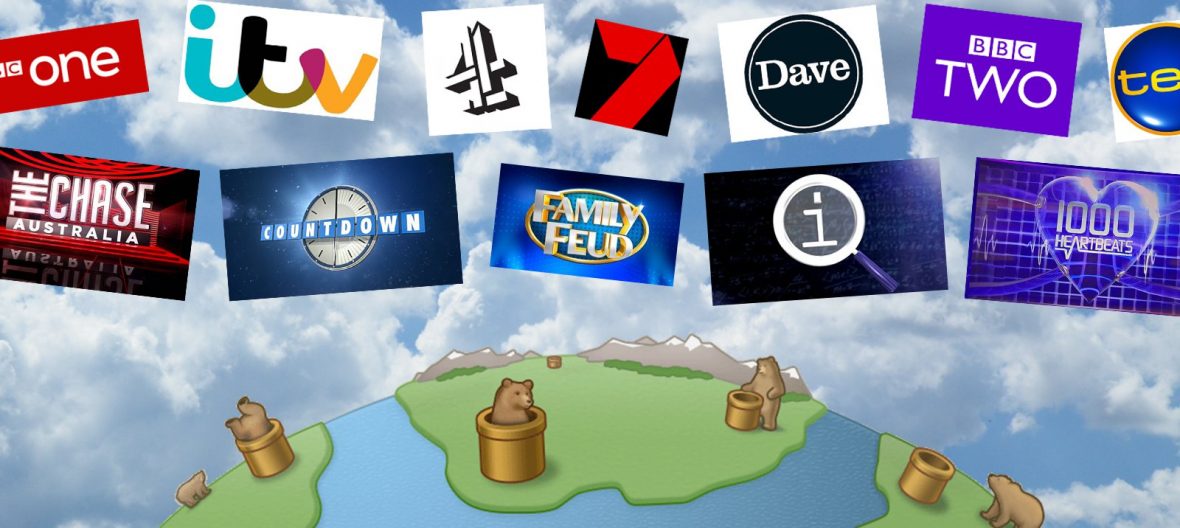 December 18, 2015
How To Watch International Game Shows Online
If you've ever wondered how to watch your favorite international game shows, wonder no more.
1000 Heartbeats. The Chase Australia. Judge Rinder, sometimes. Definitely QI. What do all these shows have in common? I, a humble American, can't watch them. If you've ever tried, you've seen a screen that no doubt looks like this: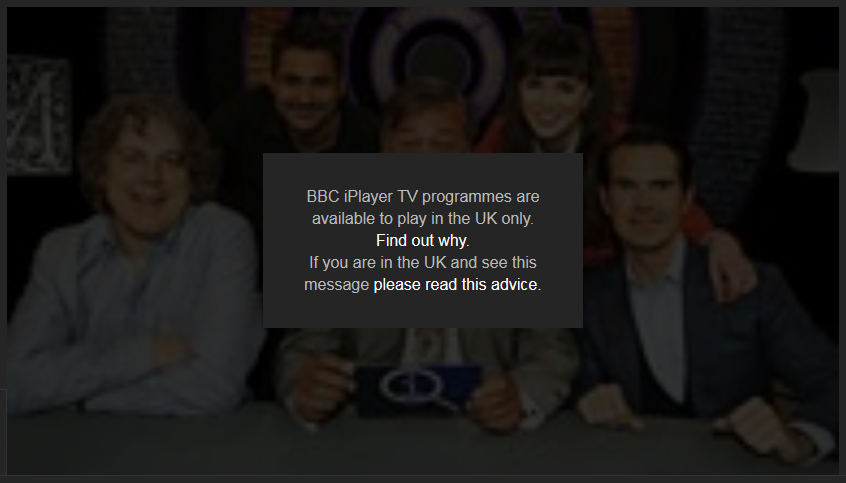 What a bummer. And the reason for that? Well, it's rights. Generally, television channels only have the rights to play these video files to IP addresses in their associated countries. Netflix has the same agreement. Which means that when you go to those websites, they see your IP address and can find out where in the world that IP address is being served from. And if it's being served from the United States? You're an American, and you're not allowed to watch today's Countdown.
So, what can you do?
Well, you can set up a Virtual Private Network, or a VPN. What's a VPN? Here's a good explanation, courtesy of an anonymous Reddit commenter:
Your firewall and the firewall of the network you want to connect to normally don't let anything in (and sometimes out) that doesn't match a specific rule letting it in, to prevent any old person from connecting to the servers on the inside of the network. A VPN establishes a "tunnel" between the two firewalls that's encrypted, and the traffic going to/from the remote network is tunneled through the VPN tunnel so you're physically somewhere else, but logically on the network.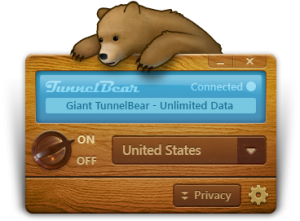 There's a lot of VPNs, and some are even totally free. But some of those free VPNs have a lot of security issues, and could compromise your Internet connection. We've tested a lot of different VPNs, but the one we love the best is TunnelBear.
TunnelBear is probably the most simple VPN I've ever used. There are three main species of TunnelBears: There's a desktop app, a mobile app, and a Chrome extension. The Chrome extension is probably the least disruptive. You install it in Google Chrome and then only the web traffic that comes through Google Chrome is tunneled. The Desktop and Mobile apps tunnel all of your computer's data through the VPN.
How do I use the damn thing?
Well first, sign up with TunnelBear. It's free to sign up. Once you sign up, then you'll have to download a TunnelBear of your very own! Download one, for your appropriate device, then log in with your account e-mail and password. Once you've done that, pick a country (UK or Australia to watch their shows, Canada to see the fun things Netflix gets that we don't, the US to browse the web privately, or other countries just to see what the web's like there!) and flip the switch to On. That's it! You're in! Start browsing!
With TunnelBear, you get 500 MBs of absolutely free data a month, which is enough to stream a couple episodes of your favorite show a month. If you send a tweet to Tunnelbear via your TunnelBear app, you'll get a bonus GB of data to use. Their monthly plans, which give you UNLIMITED data, are cheap! They're $7 a month, or $50 for the year. And, if you sign up via TunnelBear.BuzzerBlog.com, you'll help support the day-to-day operations of BuzzerBlog.
Now, if you don't mind, I'm off to watch 1000 Heartbeats. See you through the tunnels!