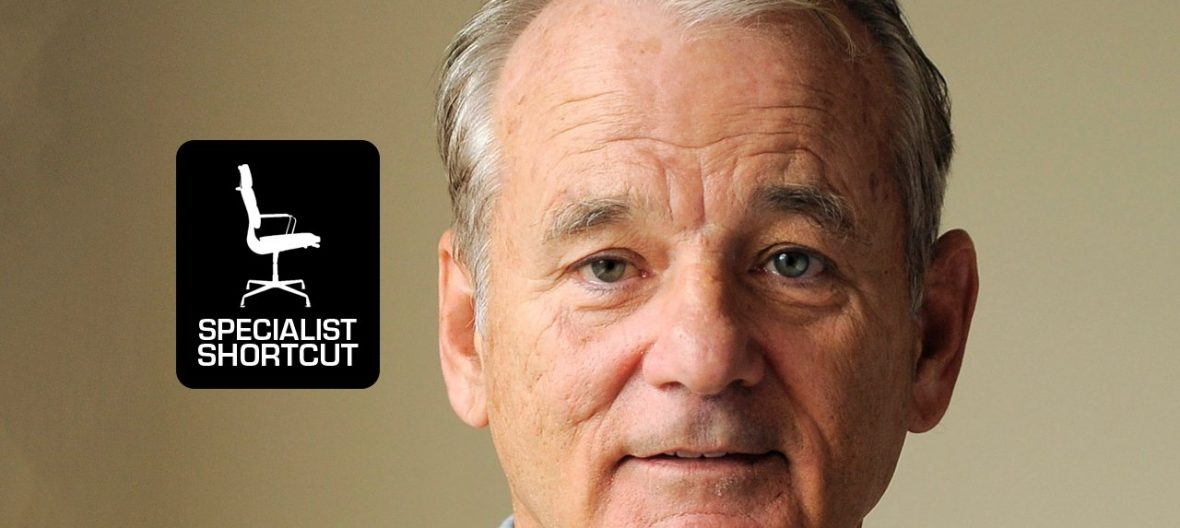 December 16, 2015
Specialist Shortcut: The Big Bad Book of Bill Murray
Want to be the expert on Bill Murray? This book might help.
Specialist Shortcut is an ongoing series dedicated to showcasing really good books on different subjects. A study of any of the books in this series would inundate your brain with enough information to run a Jeopardy! category. In this installment, we look at Quirk Books' Big Bad Book of Bill Murray.
Bill Murray once said, "It's hard to be an artist. It's hard to be anything. It's hard to be." And it's hard to be an expert on all things Bill Murray. There's so much to his life, times and career, from his multitude of movies (classics like Ghostbusters and Caddyshack, to obscure passion pieces like The Razor's Edge), to his work on SNL, to his theme restaurant in Florida.
What, you didn't know he had a theme restaurant in Florida? (It's called the Murray Brothers Caddyshack and it sounds delicious.) Oh, well, how are you going to ace the Bill Murray specialty quiz at your local bar?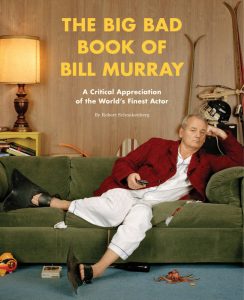 The answer's at your local bookstore. The Big Bad Book of Bill Murray by author Robert Schnakenberg is your perfect starting point for polishing your Bill Murray trivia knowledge.
Written like an encyclopedia of everything Bill Murray, the book is filled with information and anecdotes of everything relating to Murray's career, life and views on things like sending him fan mail ("I don't have time for that."), why he took the title role of Garfield ("I wasn't thinking clearly"), and why he didn't take a role in the cult classic Airplane! ("This is gonna work, but it's not for me."). Entries are also dedicated to people Murray loves and hates, TV shows he was and wasn't in, and the special "no one will ever believe you" moments that have turned Bill Murray into a walking urban legend.
Schnakenberg's writing style suit this encyclopedia-style format well, towing the line between informative and entertaining. Reading the book cover to cover paints the picture of a brilliant, flawed man with varying bouts of temperamental attitudes who, depending on who you ask, is a genius, or a bastard, or more likely, both at once. As a trivia reference, the book is filled with quotes and photos and anecdotes to make facts stick in the ol' gray matter. Movie entries are flanked with a mini-timeline of what movie Bill was in before and after, based on date of release, to give a sense of history to his career.
So, if you're ever in a trivia situation where you have to know the nuances of Bill Murray's career, this is your first (and maybe even) last stop. Check it out on Amazon today.
Quirk Books provided us with a copy of the book at no cost to us. It's currently in my bathroom, which is the highest honor any book can have in my home.