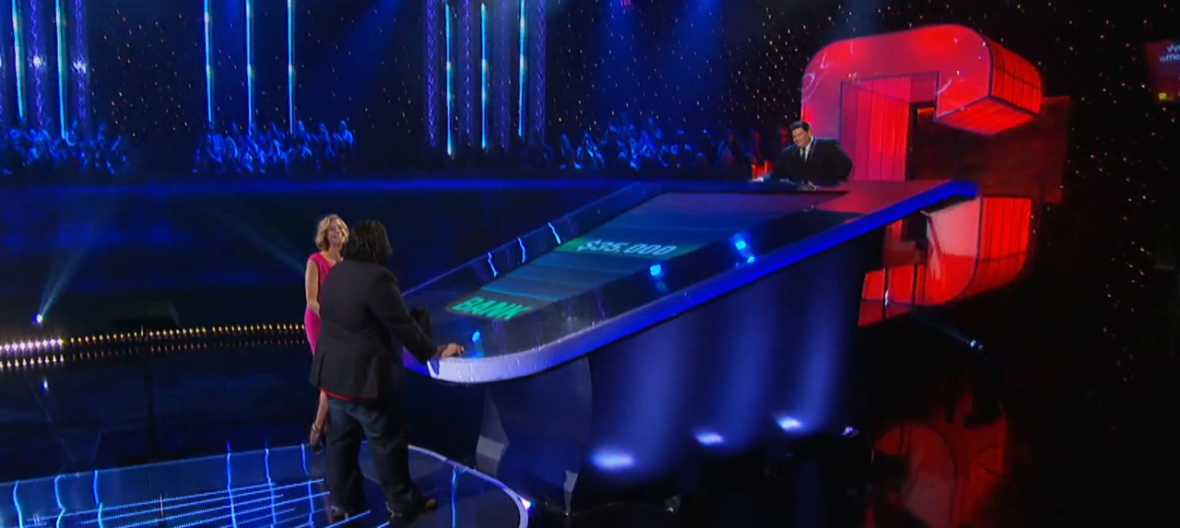 December 2, 2015
10 Reasons We Still Love GSN
It's GSN's 21st birthday, so here's a listicle!
Once upon a time, a small network launched on cable called the Game Show Network. Today marks GSN's 21st birthday today, which means GSN can now legally go drinking (which means last year when Bravo snuck it a few drinks under the table, it was totally illegal.) Here, in no particular order, are 10 reasons why we love GSN.
Playing games on a touch-tone phone

Super Decades, Trivia Track… These green-screened low-budget games were actually pretty cool for the time. GSN took "Interactive TV" to a whole new level.
Children playing game shows

Sure, they only lasted for about one or two seasons a piece, but nerdy children still remember deep in the back of their mind Jep! and Wheel 2000.
DODGEBALL
https://www.youtube.com/watch?v=98dr97bTunE
Piggybacking on the popularity of Dodgeball: A True Underdog Story, GSN released 3 full series made up of teams led by celebrity captains playing genuine, full-throttle dodgeball. And I watched the whole thing.
Basically Trivia Thunderdome

Good on GSN for giving an admirable tournament of game show giants (and the lady who won Lingo) a fair shot. Grand Slam was one of the few GSN shows that I would call appointment television.
Reviving Press Your Luck
https://www.youtube.com/watch?v=tFG7Su5Rc5Q
GSN revived one of my favorite game shows, and actually did it really well, even if the payouts were kind of cheap.
Bringing the Beast to our shores
https://www.youtube.com/watch?v=-3YOCYCV6Bk
But I may be biased.
Dropping people down holes

GSN, if you're reading this: bring back Russian Roulette. Please.
Keeping the identity of the Inquizitor a secret… still

GSN, if you're reading this: bring back Inquizition. Please.
Sleep deprivation as a form of entertainment

GSN, if you're reading this: maybe don't bring back Cram. We can admire it from a distance.
Giving us game show fans a place to watch game shows, even if it's just Family Feud for 6 hours
https://www.youtube.com/watch?v=Vo3LYmnz3cY
There is no other nationwide game show channel on television (Buzzr's getting there) and no other network that's dedicated to making game shows like GSN. You may not like their programming choices, and you may not be thrilled with the originals they pick up. But I'll be damned if you can't respect what GSN has done for us as a fandom over the past 21 years.
What are your favorite GSN moments?