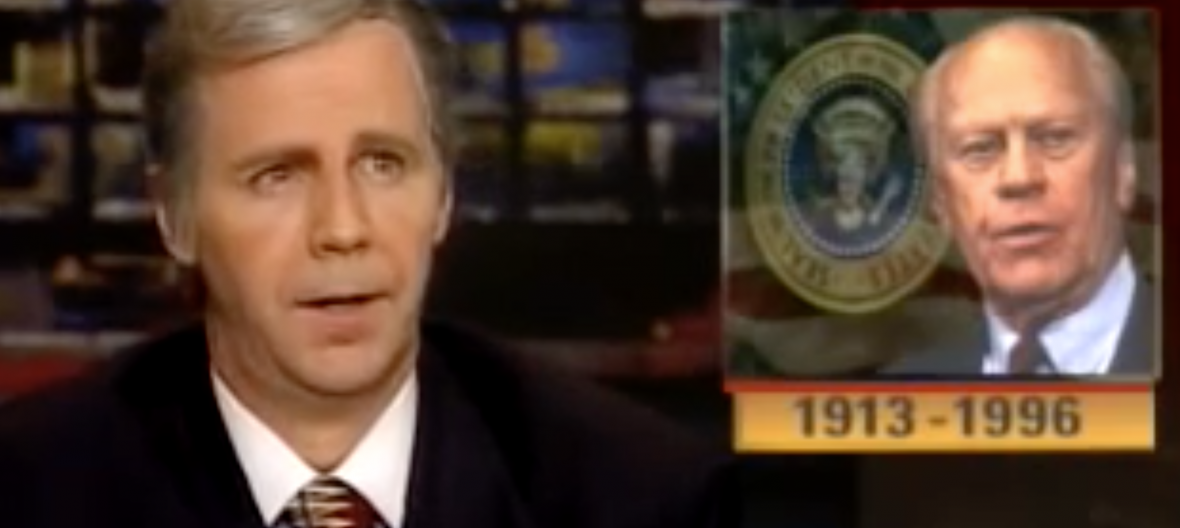 November 5, 2015
Dana Carvey Hosts Celeb Impressions-Based Game Show
Gerald Ford died today, and I'm gay.
Combine The Voice and The Frank Caliendo Show (I guess?) with Last Comic Standing and it sounds like you've got the latest talent competition show heading to the USA network.
First Impressions has master impressionist Carvey coaching amateur impressionists to perfect their probably ham-fisted, hackneyed George W. Bush impressions, with home audience members voting on who stays to imitate another day.
"There are so many great impressionists and First Impressions gives them an opportunity to showcase their talents," said Carvey. "Besides, I've always enjoyed watching an impressionist nail somebody — as in capture their voice. Now I get paid to watch."
Renegade 83 and Gaspin Media are bringing the show to air. Jeff Gaspin, David Garfinkle, and Jay Renfroe will executive produce the show with Dana Carvey.
There's no word yet on when the show will air.
h/t Digital Trends