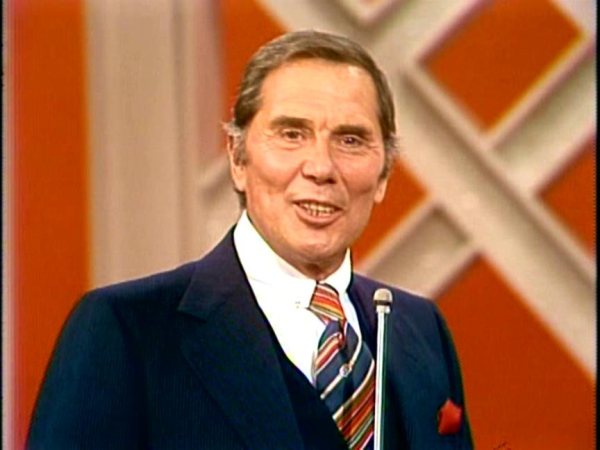 October 18, 2015
Gene Rayburn Biography Now Available
This comprehensive biography of the Match Game emcee is matchless.
From game show historian Adam Nedeff comes a new game show history book, this time on the life and times of Tonight Show announcer and Match Game host Gene Rayburn. From his professional debut as a disk jockey to his theater career, Rayburn's life and times are more than just the Match Game.
"Gene always wound up doing something besides what he was really trying to do. John Lennon was right and Gene was the proof; life is what happens when you're making other plans. The biggest pitfall I encountered was the dearth of materials from earlier in Gene's career. Because reruns weren't a consideration for so long, a considerable chunk of the man's work in television is just gone. Think about it—he's best remembered for the 1970s version of Match Game, a job that he started when he was 55 years old," author Nedeff said.
Rayburn's agent, Fred Wostbrock, remembered Gene fondly: "Gene took risks. If he was a movie star, he'd be Steve McQueen. He'd walk through the audience; not in the aisles between the sections of seating, but literally through the audience. He'd climb over them and step on the chairs. He did barrel rolls down the stairs when he made his entrance, he broke through the walls. Gene was wild, and full of energy, and it made him different from all of the other game show hosts…Gene was such a free spirit, and he would act on total whims and do all of these silly things, and it made him fun to see just because you knew Gene would do things that another game show host would never do."
Adam's previous works, including a biography on quizmaster extraordinaire Bill Cullen, are always well-written, superbly researched and engaging reads. If you're a fan of game shows, get this book today.