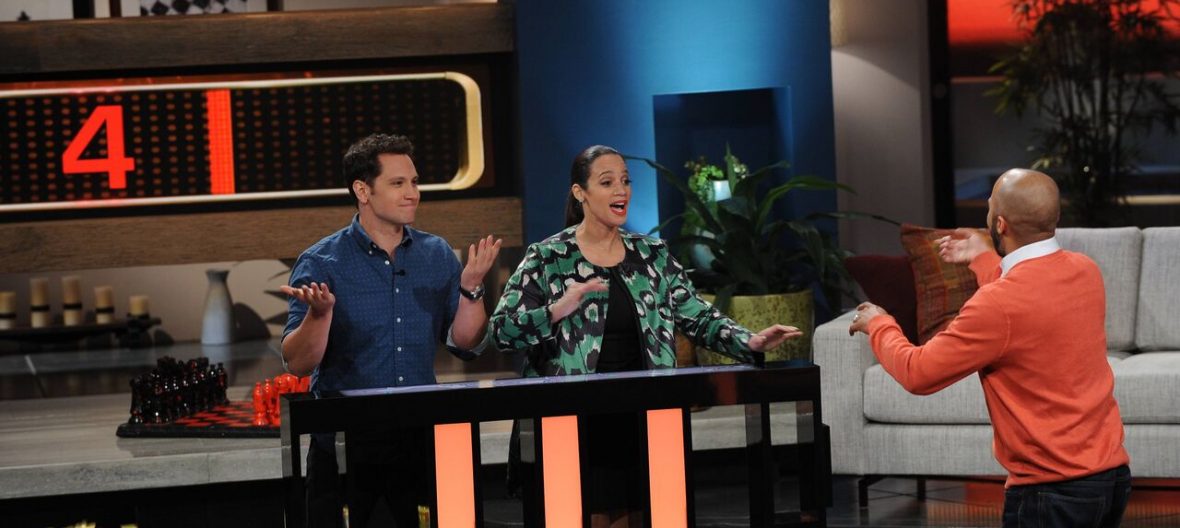 August 27, 2015
Celebrity Name Game Returns for Season 2 on September 21
Craig Ferguson returns as the host of the exciting word game.

Proto-Pyramid fan favorite Celebrity Name Game returns to syndication for a brand-new season on Monday, September 21st. Celebrities for this series include Candace Cameron Bure from Netflix's upcoming Fuller House, Dascha Polanco from Netflix's Orange is the New Black and Weird Al Yankovic (who doesn't have anything exclusive to Netflix just yet, but fingers crossed for UHF 2).
"I love hosting Celebrity Name Game, I get a big thrill out of giving away other people's money so I'm delighted to be back for a second season," said Craig Ferguson. "And we've managed to talk even more gullible celebrities into making fools of themselves."
Gameplay changes are promised, and when we find out what they are, we'll update this post.
We've got a video above. Are you looking forward to season 2?