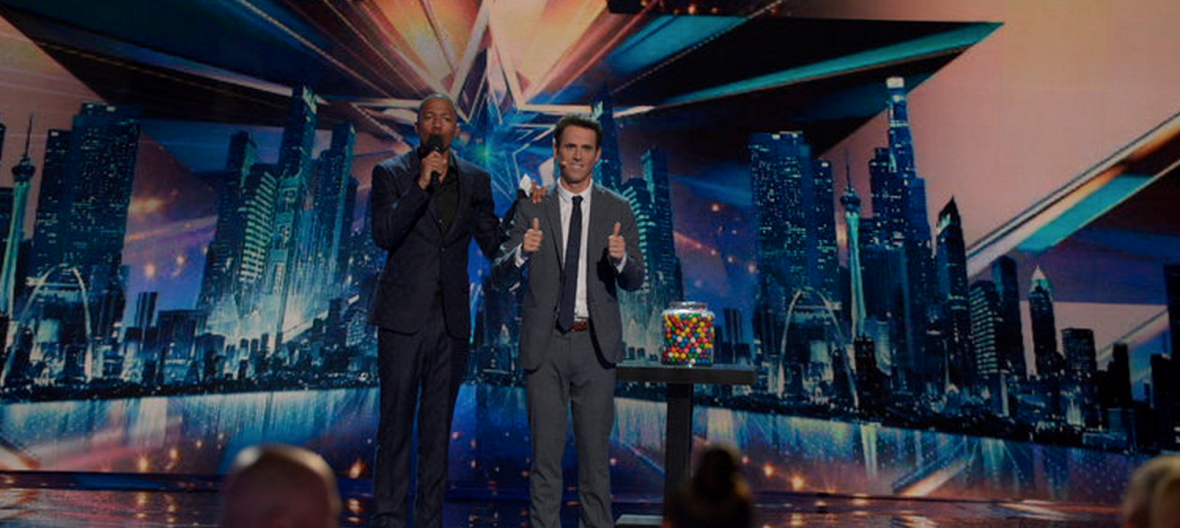 August 26, 2015
America's Got Talent: Quarterfinals 3
For the first time ever in the history of AGT live shows, an act gets buzzed four times.
Yes. You read that right. Before we look at the good, take a look at DADitude and the awkward silence that follows:
https://www.youtube.com/watch?v=cumptknhq0U
Okay, time for a good cleansing. Last night's show actually had some good performances, and was one of the more entertaining quarterfinals of the season so far.
Oz Pearlman
Leaving Wall Street to become a mentalist is a risky move. In the end, Pearlman delivered. He channeled the minds of the judges to have them predict the number of gumballs in a jar. A few hours before the performance, Pearlman posted a video to Instagram which contained his prediction: that judge Mel B would be off by two gumballs. Indeed she was. On top of that, all of the judge's guesses appeared on a piece of paper in the jar of gumballs as well. Pearlman's act can please a large crowd like Radio City, and he would be a perfect fit in Vegas.
https://www.youtube.com/watch?v=jTvtre_R2TU
The Professional Regurgitator
Stevie Starr, known as The Professional Regurgitator, is no stranger to the Got Talent series around the world, having appeared on the show in the UK, Germany, and Italy. What he does is extremely gross, extremely dangerous, and very entertaining. Starr is able to unlock a lock with a key, insert a ring into the lock's loop, and lock it back in place – all in his stomach. Oh, and he also swallows a pool ball. This is the kind of weird, twisted entertainment that could work in its own show. I can't wait to see what else he shoves down this throat.
https://www.youtube.com/watch?v=oKDHJjTu8Y0
Freelusion
There are so many visual acts this year that use projections and choreography. With any act, it comes back to whether or not they are able to step it up and improve week-over-week. You'll see the similarities here between Freelusion and the now-eliminated Freckled Sky. Freelusion's storytelling is captivating with every performance, and they continue to amaze us with their passion. If they continue doing this, they could go far.
https://www.youtube.com/watch?v=jzHFYToelD8
And here's our Top 7 list:
Oz Pearlman
The Professional Regurgitator
Freelusion