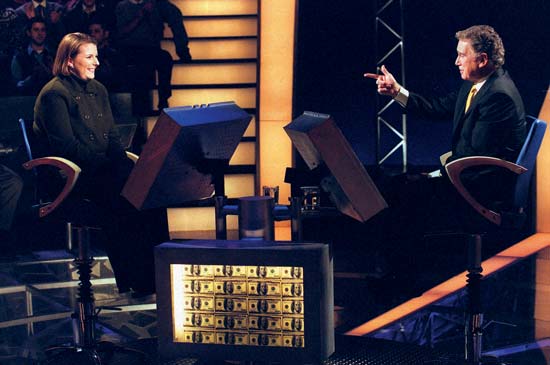 August 20, 2015
#tbt – On This Week, US Millionaire Premiered 16 Years Ago
The quiz juggernaut that changed game shows.
August 16, 1999 to be exact. The network was ABC. The host was Regis Philbin. The top prize was $1,000,000. And the rest is history. Ordinary Americans called in to play a game that could change their lives forever. With a concept so simple and engaging, the show became an instant hit all around the world. As we head into the new season of the syndication version, we'll see the format revert back to its original roots of the money ladder.
To see how far the show has come, watch the first episode aired. Part I is up at the top, and Parts II and III are below. And tell us in the comments below what your favorite memory of Millionaire is.
Part II
Part III