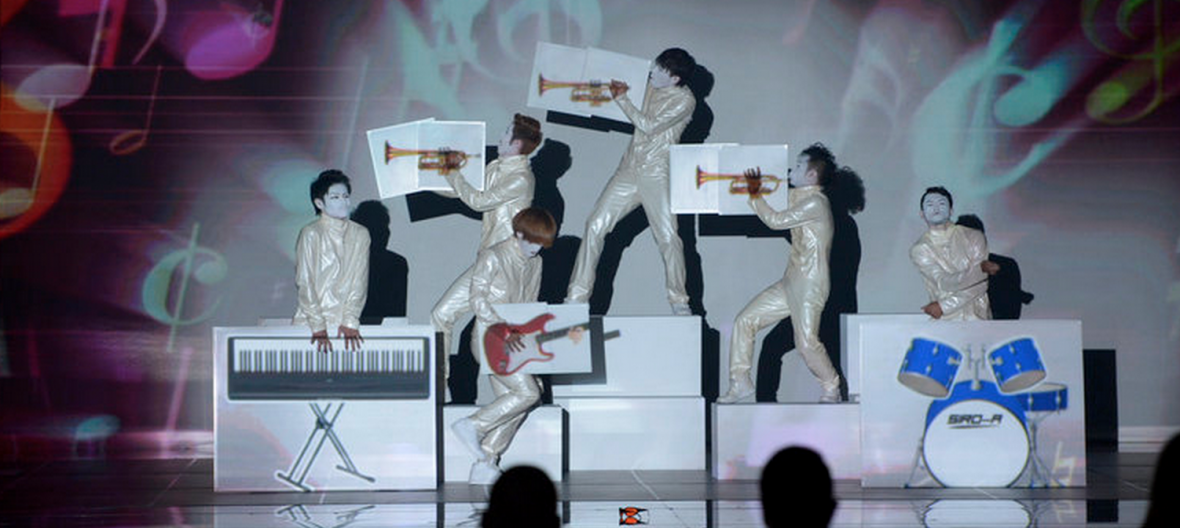 August 12, 2015
America's Got Talent: Quarterfinals 1
The live shows kicked off at Radio City Music Hall.
It's that time of year again. AGT is live in New York City, and for the acts, it's go big or go home. This is the best part of the season, because the show is live and anything can happen. New for this season is the ability to vote during the show through the official app. As acts perform on this iconic stage, they must be prepared for the challenges that await them. 12 acts perform, and only seven advance.
What we'll do is go over our top three favorite acts of the night each week, and then also predict who we think will go through into the next round. That being said, let's start off with our favorite act of the night, and quite appropriately, the act that kicked off the live shows from the start: Siro-A.
When you look at the lineup on these nights, you tend to see some of the stronger acts, or acts that AGT thinks will captivate the audience more and close the show out with a bang, end up closer to the end. To perform first could be a hinderance as you want to make the audience remember you two hours from now after everyone has performed. For Siro-A, they didn't face that dilemma. They did what any opening act should do, and that's coming out strong. Their choreography was amazing with the mix of technical elements. Their performance was very quick and chock-full of energy to keep it moving. The best way to sum up Siro-A is that they are the love child of Kenichi Ebina and Team iLuminate. I want them to go far. They will go far.
https://www.youtube.com/watch?v=yojDHMNeb7M
Next up, Paul Zerdin. This act is family-friendly, which is why the judges like it and why most people would go out to see him. Zerdin interacts with his puppet counterparts as if they were human. There was even a moment where we walks off stage, and the puppet begins to have a life of its own. The material is spotless, and his comedic timing is on point. I'd like to see more edgy material come out of this, but for now, Zerdin is sticking to what works, and it works very, very well.
Rounding out our Top 3 is Piff the Magic Dragon. Piff's unique character and magic tie-in is what makes him unpredictable. His last two acts amazed the judges, and even earned him a Golden Buzzer in the Judge Cuts. Last night's performance seemed to drag on a bit. It wasn't bad by any means; it just didn't live up to what we're used to in his style. I wouldn't even consider it a "trick" because you can see him leading on Howie with his selections. Piff's strengths are in his close-up magic, so going bigger here would challenge him, and it did. I think because of his character and likability, he will get enough votes to advance. If he doesn't "wow" us in the next round, Piff could be up in flames. Still, we like this character a lot.
So, those are our Top 3. Here is who we think will make it to the next round in the competition:
Siro-A
Paul Zerdin
Puff the Magic Dragon